New Verve presents Atlassian in Scotland 2020
New Verve Consulting is delighted to announce that New Verve presents Atlassian in Scotland 2020 will take place on Tuesday 10th March 2020 at the Technology and Innovation Centre, Glasgow. Tickets are now on sale with early-bird discounts available until further notice. Promising to be even bigger and better than the previous conference, Atlassian in Scotland 2020 will once again bring the Scottish Atlassian community together to share experiences, exchange ideas and learn from Atlassian experts and users from across the country – and beyond!
The focus next year will be IT Service Management (ITSM), which Atlassian defines as, "how you manage the delivery of end-to-end IT services to your customers".
Commonly considered a wholly IT role, the principles of ITSM can be utilised throughout your entire organisation. We've seen adoption of Atlassian tools (e.g. Jira Service Desk, Jira Software and Confluence) by different business teams to help organise, monitor and manage project tasks, signifying that ITSM approaches are becoming more mainstream and are not only for IT professionals. We aim to have keynotes addressing ITSM from these differing perspectives.
From an IT perspective, process is vital. Atlassian's approach to ITSM comprises four core elements: Service Request Management, Incident Management, Problem Management and Change Management. We will explore each of these processes in more detail during Atlassian in Scotland 2020, discussing theory, offering expert and tooling advice, and sharing real customer use cases where possible.
The conference will also discuss the importance of the IT Infrastructure Library (ITIL), exploring the differences between ITIL and ITSM and reviewing the latest update, ITIL 4.
At the inaugural Atlassian in Scotland 2019 event last March, an engaging and insightful panel discussion was organised with panellists including Anthony Christensen from RBS, Philippa Christie from the Equator Agency and Sorcha Lorimer from Trace Data Ltd. offering their views and sharng their experiences of Project Portfolio Management (PPM) in action. We will look to replicate an expert discussion next year within the theme of ITSM, with the opportunity for you to submit questions before and ask during the discussion, allowing you to become part of the conversation.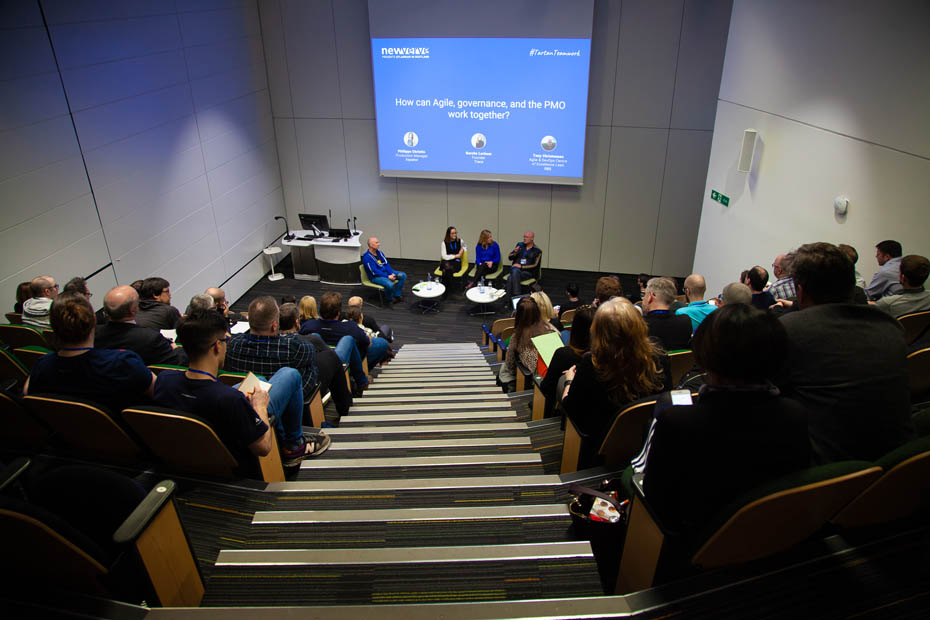 What does the future of ITSM look like? This will also be addressed during the conference, giving you the opportunity to hear expert opinions from speakers, sponsors and like-minded peers.
With plenty of refreshment and networking breaks anticipated, you will be able to network with fellow Atlassians and share best practices, user experiences and more. We will also look to host an AUG in the evening, allowing for a more informal discussion and of course the obligatory beer, pizza and SWAG!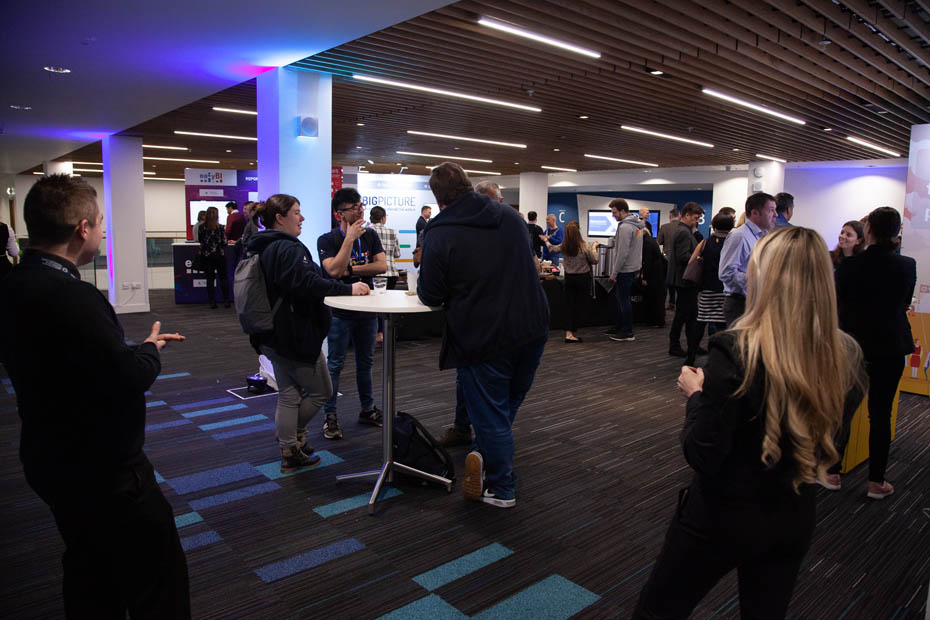 With 7 months to go until Atlassian in Scotland 2020 is here we are still shaping the agenda to make it the event to attend for all things Atlassian in Scotland. Follow the hashtag #TartanTeamwork and be kept informed of event updates and developments. We have exciting things planned for next year so watch this space!
For more information and to register, please visit the New Verve presents Atlassian in Scotland 2020 event page.
For a taste of what to expect, read our Atlassian in Scotland 2019 post event blog.
"Attending the Atlassian in Scotland event was very beneficial. It was excellent not only to hear from Atlassian directly but to share challenges & solutions with other attendees. Taking the time to attend an event like this helped us to refocus on how we were making use of the tools & associated processes."

Peter Hinds, Head of Operations, Synergy Learning
"New Verve presents Atlassian in Scotland is a fantastic event that brings together the Scottish Atlassian user community. Tempo were event sponsors and speakers in 2019 and we were delighted with the quality of the event and with the valuable opportunities to connect with and learn from attendees who were interested in or already using Tempo products to keep track of their projects.

It is a great platform to demo tools and hear about product news, upcoming features and product vision. Thank you Scotland!"

Eyglo Oskarsdottir, Sales Manager, Tempo.
I really enjoyed meeting Atlassian customers and local Solution Partners and hearing how our tools shape how they work. If you're looking for insights on working more collaboratively and meeting likeminded users in Scotland, this is the event for you!"

Darlene Auguste, Atlassian Community Manager, APAC & EMEA
See you in 2020!
---
---