Celebrating 10 years
​Looking back
It's hard to believe it's 10 years since New Verve was born.
Initially launched as a bedroom startup, we have evolved into a focused and trusted partner in the Atlassian ecosystem. Over the course of a decade, we have grown from a team of 1 to an incredibly diverse group of 14 individuals. This year, quite fittingly, we have surpassed £1 million in annual revenue for the first time.
I'm incredibly proud to reflect on our collective achievements to date. Everybody on the team has played a key role in evolving and growing New Verve, and huge kudos go to each and every person involved over the years. A massive thank you of course goes to all of our customers and partners with whom we have engaged over the past decade.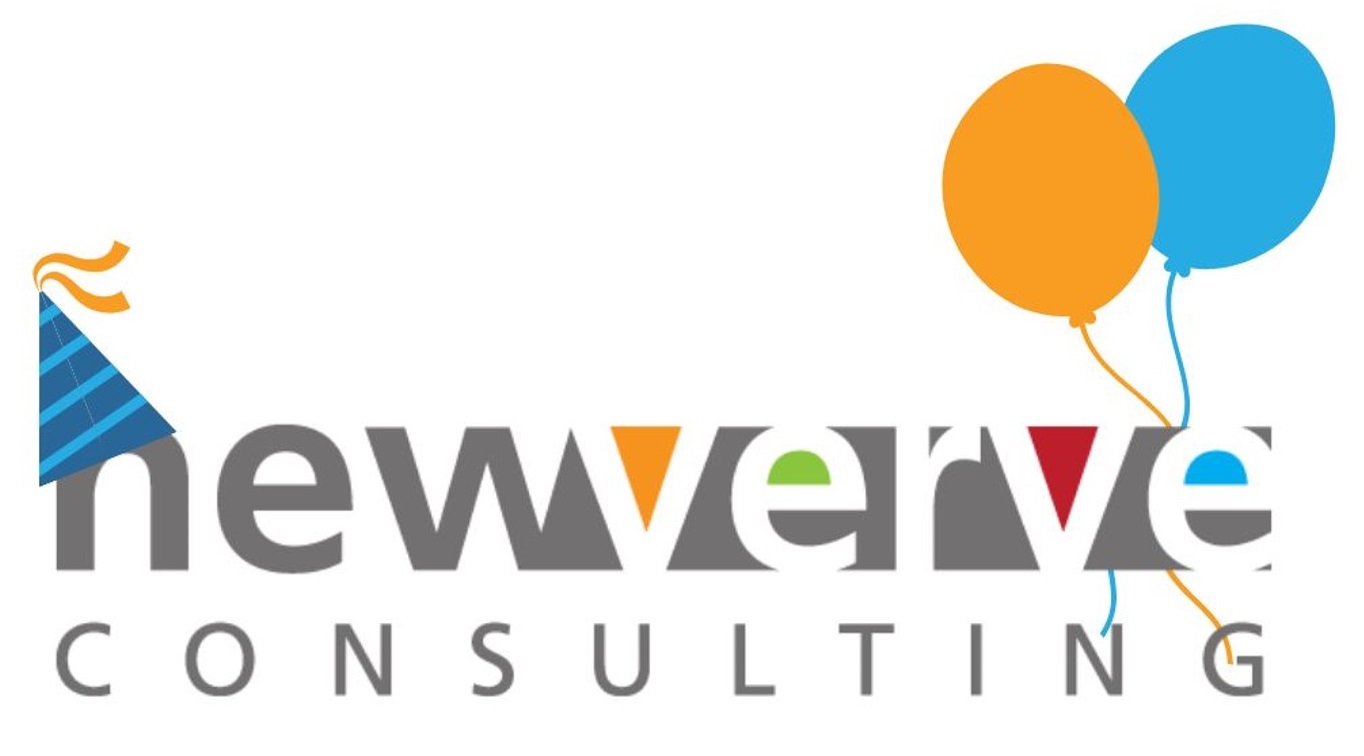 Our mission has always been to inspire effective teamwork, and while our overall focus as a business has evolved, this mission still holds true. When I first set up the company, I didn't really have a strategy or end goal. I simply wanted to help teams deliver solutions effectively. Agile, with a capital 'A' was a natural fit with its iterative approach to software development, rapid feedback, and improved outcomes. With some experience in this area, I decided that Agile project management would become our first listed service as a business.
Our first big customer was IDM, a software development house based in Paris. We played a key role in the development and launch of key projects for two of IDM's customers: Ipsos MORI and Oxford University Press. These projects involved significant work over a number of years and required collaborative input from a large number of teams and stakeholders, all of whom were geographically distributed across a range of international locations. Agile methodologies and techniques were essential in delivering successful outcomes in both projects. Equally as important were the tools that we used at the time. No prizes for guessing that these included Jira Software and Confluence!
Planning for growth
The first few years of my journey at New Verve were hugely challenging, educational and rewarding.
Over 3 years passed and like many business owners, I began asking myself whether and how I'd like to grow the business. To do that, I needed a vision and a roadmap. I also needed to gather a great team.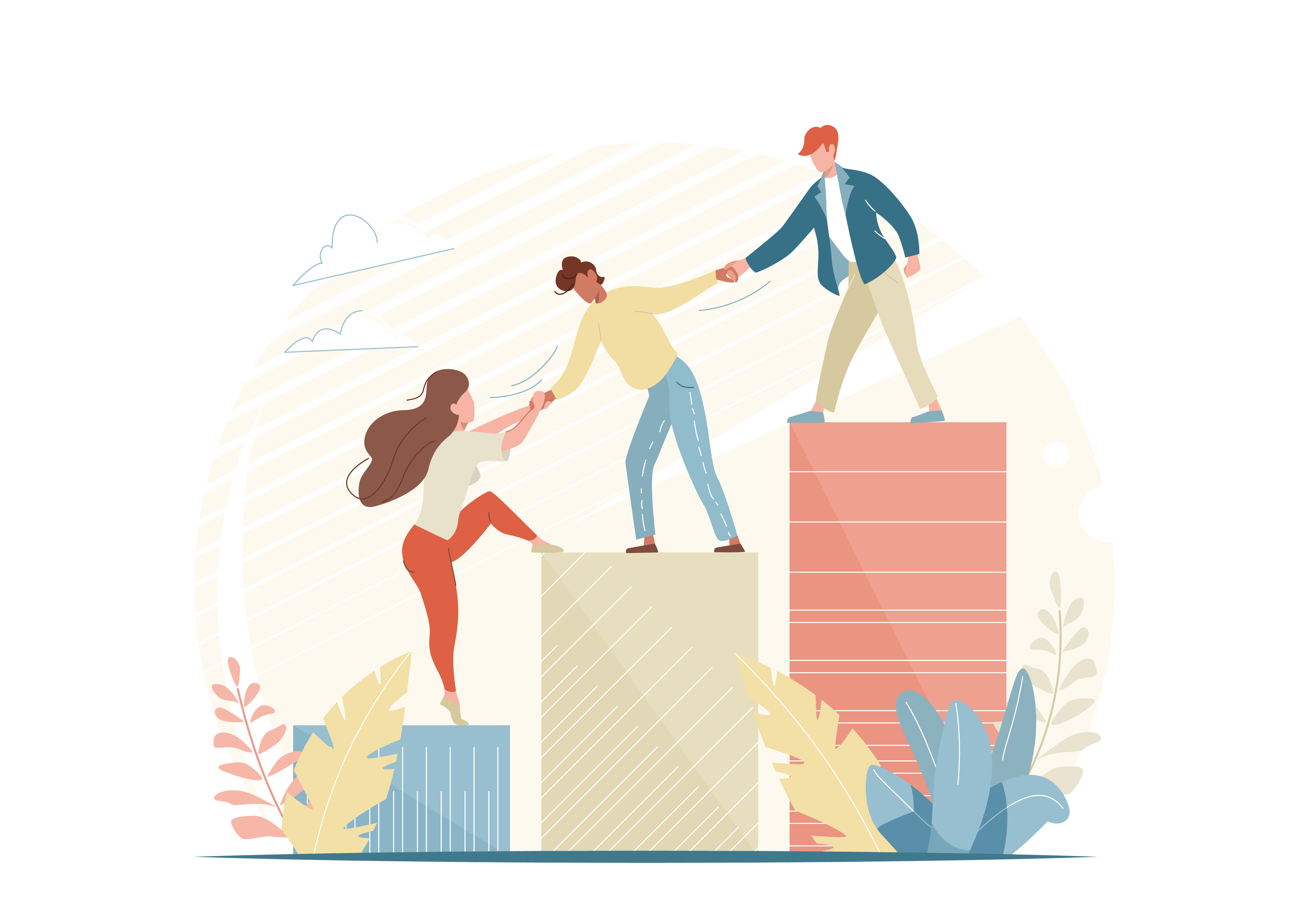 In 2016, I graduated from a bedroom-based business to a more credible outfit. At the time, a key milestone in this graduation was to move into an office somewhere. In the context of our current work-from-anywhere setup today, it seems crazy that my number one priority at the time was to lease a room to make my growth ambitions official. Ultimately it was a good move. I ditched my growing sense of cabin fever and began to invest in the local community. More specifically, I spent a small fortune on cappuccinos and calzones for the next two years!
Most importantly though, I hired my first staff member Kris, initially as Technical Project Manager. Hiring their first member of staff and trusting them is a big step for any business owner. Kris put my mind at ease very quickly and not long after being hired was fully entrusted to run all of our project engagements with IDM, while I took a short career break to reflect and refocus. Incidentally, Kris and I went on to form a long-lasting and trusting relationship. Today, Kris is New Verve's Head of Operations.
On my return from my career break, I created a formal business plan for the first time. To grow New Verve, I decided it needed more focus. I also decided it needed a more local presence.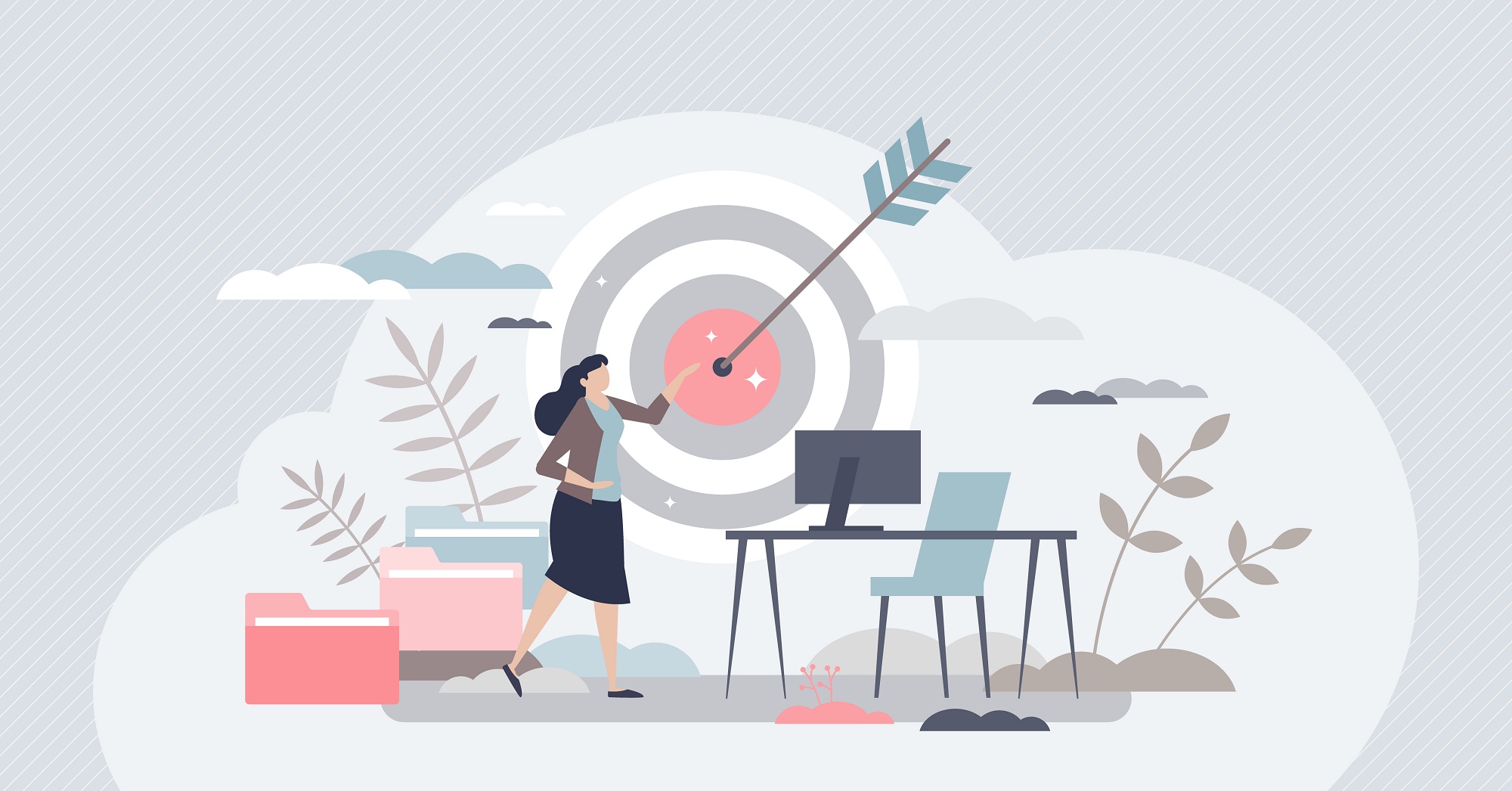 In 2015, we signed an agreement with Atlassian and officially became an 'Atlassian Expert' company. Our vision was to establish New Verve as a credible service provider for Atlassian tools in Scotland and the wider UK. Our first customer was 3Gi. In 2019, New Verve was recognised as 3Gi's partner of the year and I'm proud to say we continue to provide key solutions and support services to 3Gi today.
Throughout 2016, we continued to win managed service and support contracts. Our contracts were predominantly in the private sector, however, after signing up to the G-Cloud procurement framework, we began to build our reputation with public sector organisations here in Scotland. We continued to grow our team and added two more members of staff. By 2017, we had 5 members of staff as well as an intern through our longstanding relationship with the University of Glasgow.
Growth was great, however, I still felt we weren't focused enough as a business and subsequently made my most difficult decision so far. I decided to retire our Agile Project Management service offering completely and offboarded our biggest client (IDM) with mutual agreement in mid-2018. From this point onwards, our focus was absolute. Our entire focus of the business became Atlassian tooling and enabling businesses to gain maximum value from tools such as Jira Software, Jira Service Management, and Confluence. Our regional focus shifted to Scotland and with the help of our first dedicated marketing talent, we steadily began to build awareness of New Verve's capabilities.
Our value proposition continued to evolve and over the past few years, we have positioned New Verve not just as implementers, but as delivery partners that can help steer our customers to success. We're not just a service provider and we strive to create and add value in all of our engagements. Today we partner with a wide range of customers, including Social Security Scotland, Kantar Global, Mary's Meals, Synergy Learning, and the University of Dundee.
Reflecting on today
Today, we have 14 people at New Verve working cross-functionally across 4 teams (Operations, Solutions, Products, and Marketing). Incredibly, there are 9 different nationalities represented in the company.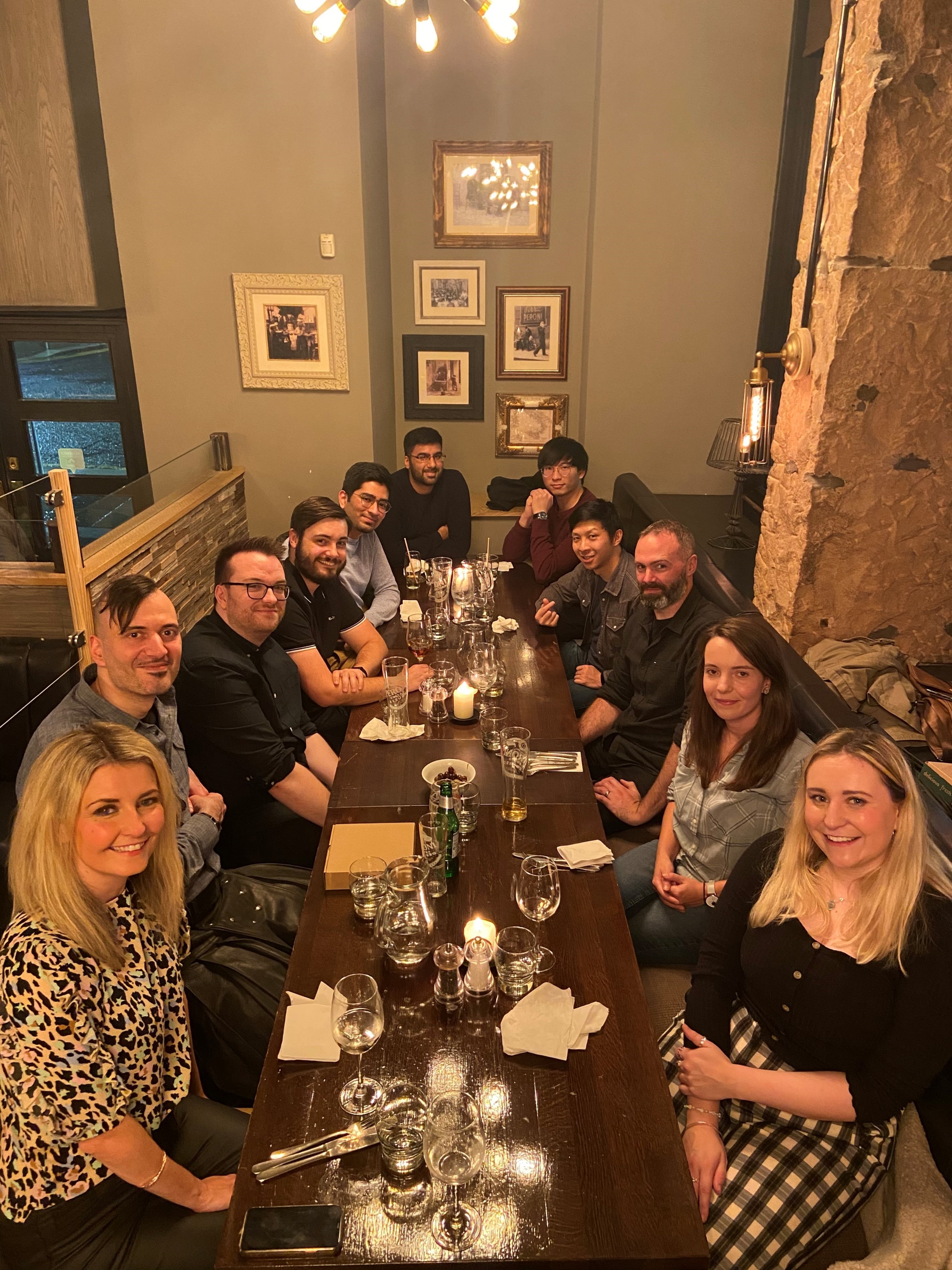 As a business, we are now ranked the #1 Atlassian Gold Solution Partner in the UK and #22 out of 50 Gold partners globally. We have 6 Atlassian certified individuals in the UK and we hold 19 Atlassian certifications across the team, reflecting our ongoing commitment to inward training and development.
In terms of what we do, not a huge amount has changed in the last few years. However, we are much more solutions-driven today. Our value lies in the solutions we design and build for customers. Over the past few years, we have built extensive knowledge in two key areas: IT Service Management and Agile. We are becoming more and more embedded with teams as part of longer-term engagements and we are increasingly providing guidance not just at a tactical level, but at a strategic level too. A perfect example of this is our ongoing engagement with Social Security Scotland, where we help drive the adoption of Atlassian tooling for planning and reporting purposes, including Jira Advanced Roadmaps for the implementation of Scaled Agile Framework® (SAFe®) practices.
Having decided to invest in our own product offerings, we are delighted to see our customer base continuing to grow on the Atlassian Marketplace. Crumbs, our light-touch CRM product for Jira Service Management is beginning to gain traction and we're excited about adding more new features over the next few months!
Atlassian has made it clear that building a world-class cloud platform and migrating their installed base of server customers continues to be their primary focus. It's no surprise that this approach is mirrored in our own future plans. We are becoming increasingly busy with migration projects, helping customers to plan and implement their journey to the cloud.
We do our best to make New Verve a great place to work. Our culture is open, trusting, and encourages innovation. We want New Verve to be a place where people and teams feel motivated, involved and autonomous. In the last 2-3 years, I feel we have matured considerably as a business and I'm looking forward to us all collectively shaping our future.
Looking ahead
It's been a challenging period over the past 12-18 months for many businesses and New Verve is no exception. Luckily we have survived and now are back on track to thrive again.
We've experienced double-digit growth every year since 2015 and we expect to hit revenue of £1.4 million in our next financial year. We continue to grow our team and fine-tune our considerable expertise in Atlassian cloud solutions, in Scotland, the UK, and now Ireland.
To ensure we scale sustainably without impacting our culture, our latest business plan puts people first. I'm really looking forward to investing time and energy into further maturing our approach to team autonomy, enablement, and health and wellbeing. We're also planning to invest in a new community giving strategy, building on our already fruitful Pledge 1% commitments over the past couple of years which saw us giving away more than £25,000 of our time for free.
I still can't believe it's been 10 years since I decided to 'go it alone' and it's amazing to reflect on what we've collectively achieved over that period. I'm so excited to see what the next period brings.
Thank you!
I'm truly proud of everyone that has been involved over the years and am hugely thankful to the entire team at New Verve for helping us get to where we are today.
A massive thank you to all of our loyal customers and partners. It's been a pleasure building up so many long-lasting relationships and we are grateful for all of the opportunities our customers and partners have opened up for us. Most of all, thank you to Atlassian, who continue to innovate and drive a hugely successful ecosystem.

---
---