New Verve Has Pledged 1%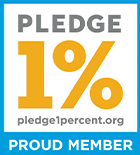 New Verve Consulting is proud to have taken the pledge as part of the global movement Pledge 1% which aims to get companies of all sizes to integrate giving back into their culture and values. Member companies pledge to give 1% of either their time, product, profit, or equity to whatever charity they choose. Pledge 1% has an amazing network of founders and CEOs from 9,000+ companies in 100+ countries who are all committed to giving back and we are excited to join them.
We have pledged 1% of our time to local charitable causes so will aim to volunteer 3 to 5 days per staff member per year. The first of our beneficiaries is the charity Mary's Meals, we will commit 2 days per month to help them evolve their Atlassian solution. This will include consulting and training on Jira and Jira Service Desk which helps Mary's Meals to efficiently offer their global support service, manage their project and work more agile when using third-party suppliers to encourage self-sufficiency.
New Verve joined the Pledge 1% movement in order to give back to the local community by sharing our skills and giving our time. We believe Mary's Meals is a deserving recipient of our first Pledge 1% campaign and we know we can help them make a difference.
New Verve's CEO Nigel Rochford is excited by the prospect of helping out in the community, he said:
"At New Verve, we place strong emphasis on having a positive impact on society. I'm delighted that New Verve has joined Pledge 1%, an amazing initiative that has global reach and active participation from a wide range of businesses. If we make even a small difference for local charitable causes, it'll be worthwhile. Hopefully our announcement today will encourage other Scottish-based businesses to embrace similar paths."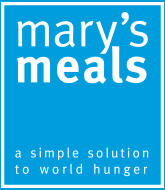 Mary's Meals
Mary's Meals is a global charity founded in Scotland, which works to transform the lives of hundreds of thousands of impoverished children around the world through daily school meals. The organisation currently provides a meal to 1,667,067 children every day across 18 countries. Each meal meets the immediate needs of the hungry child and encourages them to attend school, where they can gain the education that could be their ladder out of poverty. Mary's Meals is a low-cost charity and spends at least 93% of donations on charitable activities. Mary's Meals are delighted to be chosen as New Verve's first Pledge 1% beneficiary, their founder, Magnus MacFarlane-Barrow said:
"This is wonderful news – we are so grateful for the kindness of organisations who give their support to Mary's Meals and help us reach more children with daily school meals. Thank you to New Verve and Pledge 1%."
Mary's Meals is also the charity sponsor for our event New Verve presents Atlassian in Scotland 2020. Their IT Infrastructure Lead, Stephen Neil is one of our keynote speakers and you can visit them at their exhibit booth on the day. To find our more, view the event page here.
We hope to expand our Pledge 1% reach over the coming years and help Mary's Meals along with many more local charities. Watch this space for updates on our Pledge 1% journey!
---
---