Atlassian Team '22 Highlights
We're bringing you all the important updates from Atlassian's annual flagship conference!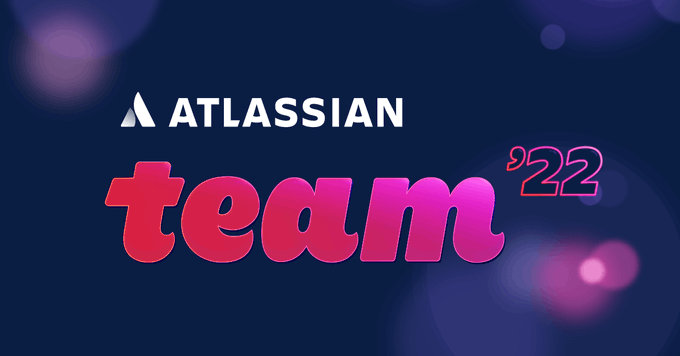 Team '22 is Atlassian's "ultimate teamwork event" and it took place in-person in Las Vegas on 5 April. The event was then broadcast online from the 6 April for those who couldn't make it. The event showcased Atlassian leaders and innovators giving keynote speeches across ITSM, DevOps & Agile, Work Management and more. Here are some of the main updates from the event and some of Team New Verve's highlights!
Atlassian Data Lake and Atlassian Analytics
One of the most exciting updates from Team '22 was the announcement of Atlassian Data Lake and Atlassian Analytics. Available for Jira Software and Jira Service Management, the Data Lake pools analytical information from across the tools, and Analytics offers easier ways of creating reports and dashboards.
Using the Data Lake, Atlassian Analytics will provide cross-project and cross-product overviews of workflows. Users will have a non-code solution to explore and analyse their data through a clean and user-friendly interface. In the future, watch out for the ability to directly connect to other BI tools so your teams can continue using their preferred tool with enhanced data sources.
The New Verve team are particularly excited about the cross-instance reporting! Atlassian Analytics will enable us to look at two Jira Software instances used by different parts of the organisation and collate that data into a single report inside Jira, making the process much more efficient.
Step-Up Credit Now Available for Cloud Migrations
If you've not yet migrated to Cloud and are waiting for the end of your Server or Data Center maintenance period then this announcement is for you!
Atlassian have announce there will be a step-up credit of unused Server or DC maintenance offered to customers who migrate to Cloud before their maintenance period is up. This offering is available for Jira Software, Confluence, Jira Service Management, and Bitbucket Premium as a step-up to Cloud and is available to customers who:
If this sounds like something you'd be interested in, then get in touch as we'd love help you make use of this benefit and start the move to Atlassian Cloud.
Have at least 201 users on Jira Software, Confluence or Bitbucket Premium
Have at least 51 users on Jira Service Management
Have at least 6 months remaining on their server or data center contract
Introducing Atlas and Compass

Atlas and Compass are the latest and greatest products from the Atlassian family and were showcased at Team '22!
Atlas is a teamwork directory that enables teams to openly communicate and get context about their work, not only within teams, but across teams as well. The tool works to connect the dots across teams, their apps, and work - wherever it happens.
Compass helps software teams master the complexity of their distributed software architecture by bringing disconnected information and teams together in one place. It unlocks incredible efficiency and a shared understanding for your teams.
The on-demand sessions from the event are still available to watch online on the Team '22 event page.
Get in touch!
If you would like to learn more about any of these exciting announcements, then get in touch and speak to one of the Atlassian experts in our Solutions Team!
Related Reading
If you enjoyed this blog, you may like Atlassian in Scotland 2021 Webinar Series Round Up
---
---