Atlassian in Scotland 2021 Webinar Series Round Up
After the success of the 2020 Webinar Series, we decided to bring Atlassian in Scotland back for another year!
The Atlassian in Scotland 2021 Webinar Series took place in the latter half of 2021 and into the first few months of 2022. The series brought together local, national and international Atlassian users to discover, collaborate and have fun!
This year our focus was Cloud Migration. As Atlassian transition to a Cloud-first organization, we wanted to arm attendees with the tools and knowledge to migrate smoothly. The series featured a range of speakers from across the Cloud ecosystem and covered topics such as the journey to Cloud, migration best practice and tips, partner demos, migration tools, customer stories, and much more!
Here are some of the key moments from across the series.
Our Partners
We work with a range of trusted partners to help build our bespoke solutions and we rely on them for their in-depth knowledge, so we couldn't wait to showcase their expertise throughout the series.
We started the series with Atlassian, of course!
Solutions Engineer, Mert Unsal talked us through Atlassian's Cloud vision. Mert told us that Cloud is the future and that Atlassian expect 80% of enterprise workloads to shift to Cloud by 2025!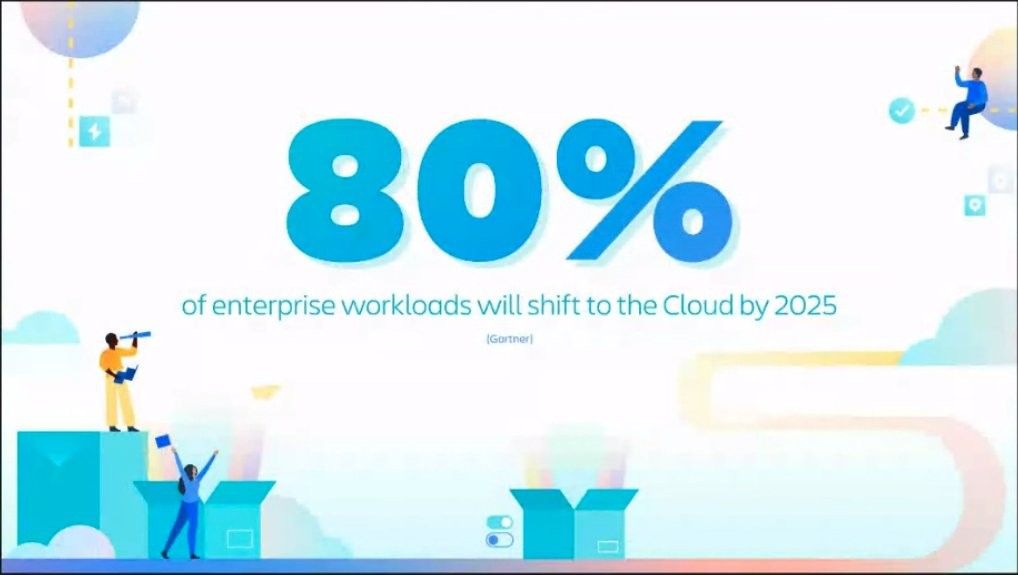 Still not convinced on migration to Cloud? Here are Mert's reasons to move to Cloud:
Scale faster and more affordably
Improve speed and performance
Increase team productivity
Future-proof your teams in the cloud
Increase profits and lower costs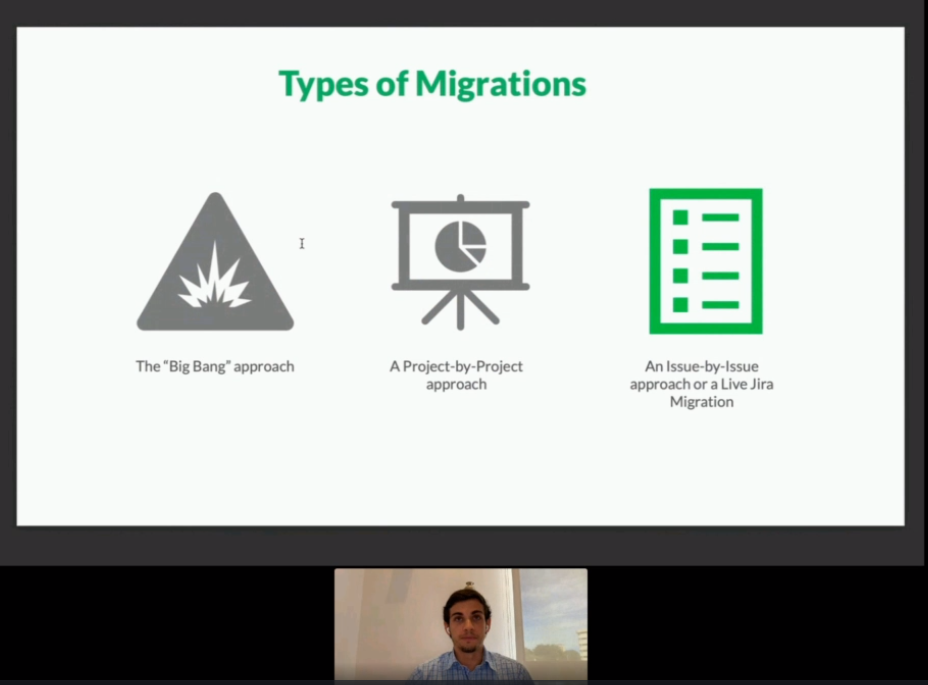 If you would rather take a more gradual approach to migration, our other partners, Exalate, can help out. Exalate is an issue-by-issue migration solution that allows you to migrate to Cloud at your own pace. Jose Lobo, an Exalate Presales Engineer, joined us for the second webinar and explained how migrating in stages can help your company have a successful move to Cloud.
Migrating issue-by-issue means you gradually transfer issues from the original instance to the system you are migrating to. It takes longer, but lets people move at their own pace. The benefits of this migration tactic include ensuring staff are happy with the new system before completing the move, more easily spotting errors and refining your approach to fixing migration problems.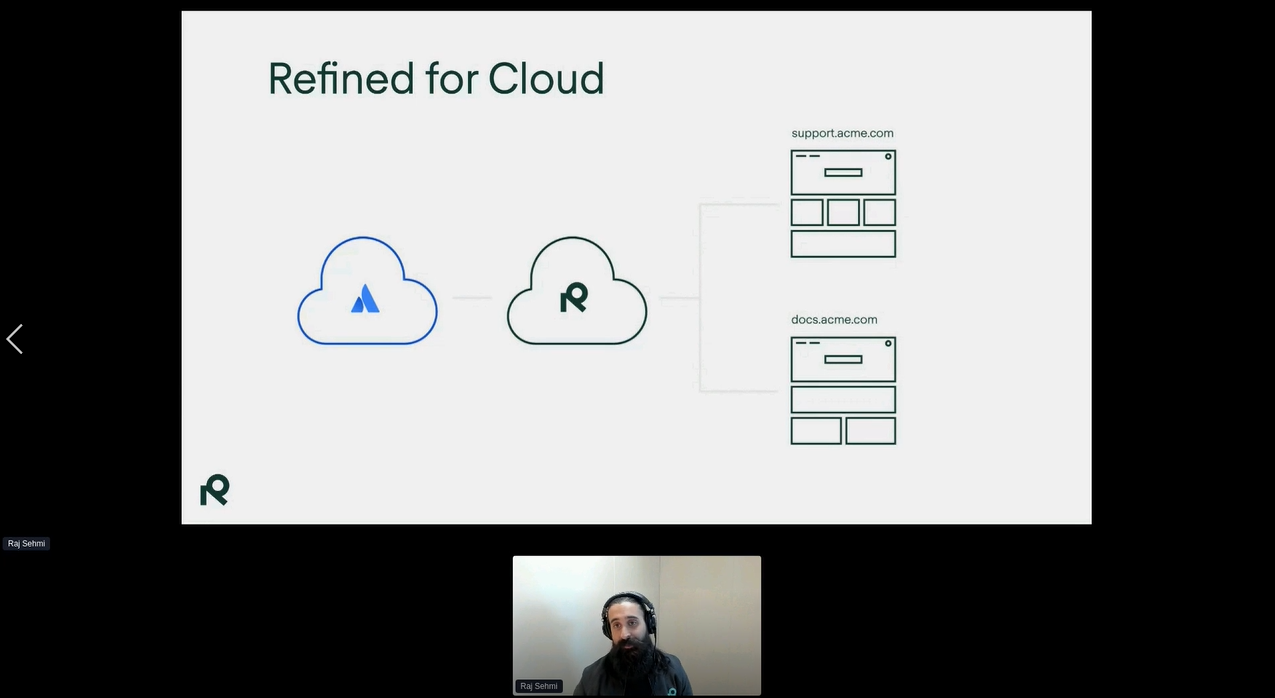 And finally, once you've migrated you'll want to customize and enhance your solution to meet your team's needs. That's where Refined comes in!
Refined is a theming tool for Jira and Confluence that specialises in giving users the power to build custom, branded sites with no code required. Raj Sehmi, a Refined Customer Success Specialist, taught us about Refined's migration path and what users can expect after the move to Cloud. Raj give some tips about how to get the most out of your Cloud set up:
Use migration as an opportunity to evaluate your existing setup on server and make improvements in Cloud
Leverage the flexibility of Cloud to decide if, when and how to combine projects and streamline
Migrating gives you the opportunity to optimize your content, so you can prepare your base content in the best way possible
By starting with the MVP (Minimum Viable Product), you can use it to evaluate and gather feedback before rolling more complex use cases
Our Customers
Of course, when you're deciding on your migration journey you want to hear from those who've done it before. That's why we invited some of our Cloud customers to give their perspective and tips for the move.
New Verve worked with Kantar to help them migrate to Atlassian Cloud, and their IT Liaison Executive, Randeep Mann, took us through that experience. We heard the challenges of a large-scale migration, as well as how life has improved for Kantar since their move to Cloud.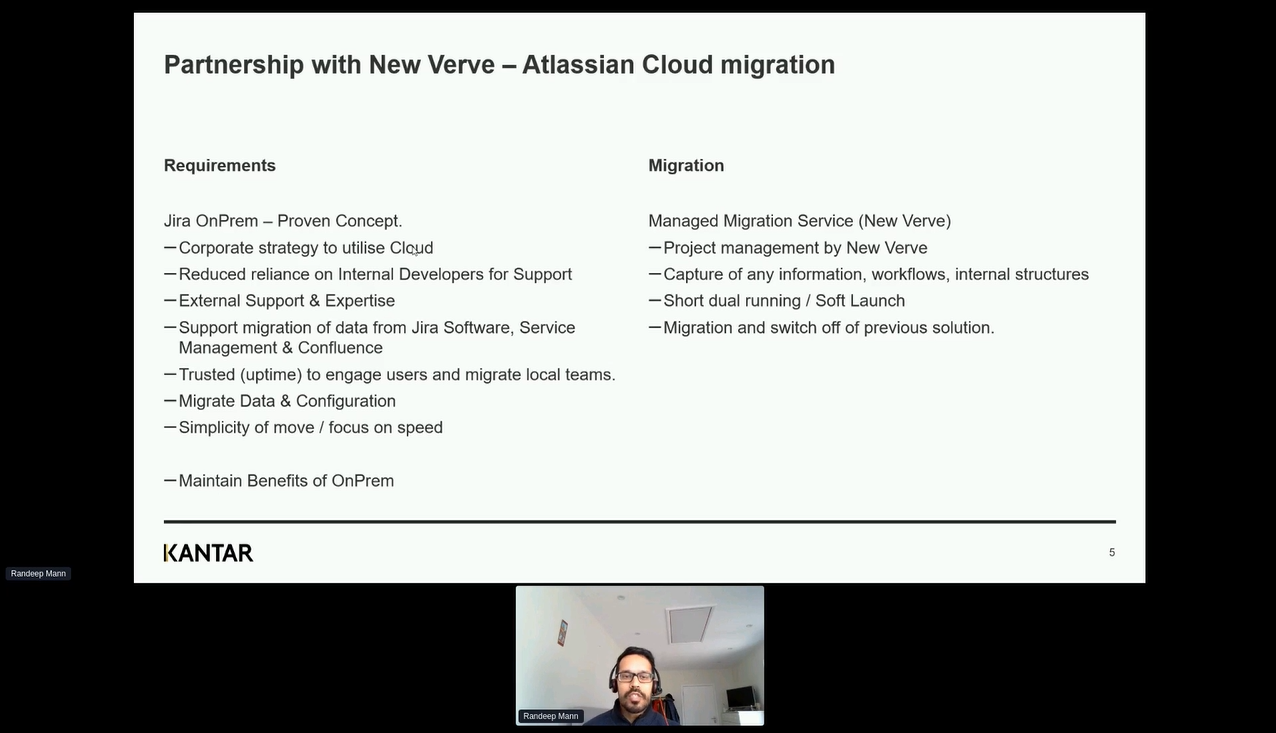 Randeep will tell us why working with a New Verve was so important in having a successful migration:
"New Verve were able to provide project management for the migration, they were able to capture all the information we required, they very much freed our team to not have to get too involved with this as much as possible and we worked on planning a soft launch before very quickly migrating off our current solution."
We were also joined by two more migration customers for our panel discussion, although both at very different stages of their journey.
Student Loans Company have completed their move to Cloud and are enjoying the benefits migration has brought with it. Their Operational Manager, Peter Bruning, joined us for the discussion. Whereas, Synergy Learning are only just beginning their migration, having recently undertaken an initial audit with New Verve. They were represented by their Head of Operations, Peter Hinds.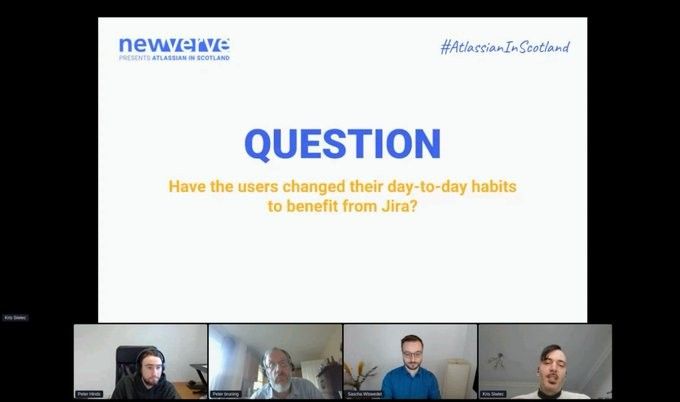 The panel covered a range of questions such as what they're both most excited about in Cloud, the biggest challenges they faced in their migrations, and whether New Verve and Atlassian could do more to support them at each step of the move.
The panel was rounded off by Atlassian Solutions Engineer, Sasha Wiswedel and it was great to get his input on the migration issues and benefits our customers discussed.
We made sure to use the opportunity to ask Atlassian anything. Sasha gave us a useful insight into the Atlassian Cloud Migration Assistants that have been such a big help to so many migrations, he explained the benefits the knowledge base for Jira Service Management Cloud will bring and generally provided valuable Atlassian insight when discussing a migration to Cloud.
How we can help
After what you've heard in this series I'm sure you're ready to start your own Cloud journey and New Verve can help!
Whether you're on a single application such as Jira Software or need to merge multiple instances into one, we can help design your migration strategy and carry out the heavy lifting for you. The stages of migration we can provide are:
Pre-migration health check
Migration plan
Data migration
Data merge from multiple sites
Post-migration support
We can support and guide you throughout the journey. Everyone's path to cloud looks different but we're here to make sure you choose the path that's right for your team!
You can watch all the presentations in full, along with Q&A sessions and additional presentations from New Verve, on our YouTube channel.
Thank you to everyone who joined us for the series and helped make it such a success. If you're ready to start your Cloud Migration journey, or you'd just like a little help along the way then get in touch and we'd be happy to help!
---
---