Updates to the Atlassian Cloud Roadmap and What it Means for You
As you may know, on 16 October 2020 Atlassian Co-Founder & Co-CEO, Scott Farquhar published a blog post which announced the end of life for Atlassian Server and the roadmap for Atlassian's investment in becoming a cloud-first organisation.
At New Verve, we understand some companies will be worried about what this means if they have not yet made the move to cloud but we want to ensure you we will be there to help and support you in this journey. This blog post will summarize the updates outlined by Scott Farquhar and will explain how New Verve will approach these changes in order to best support our customers.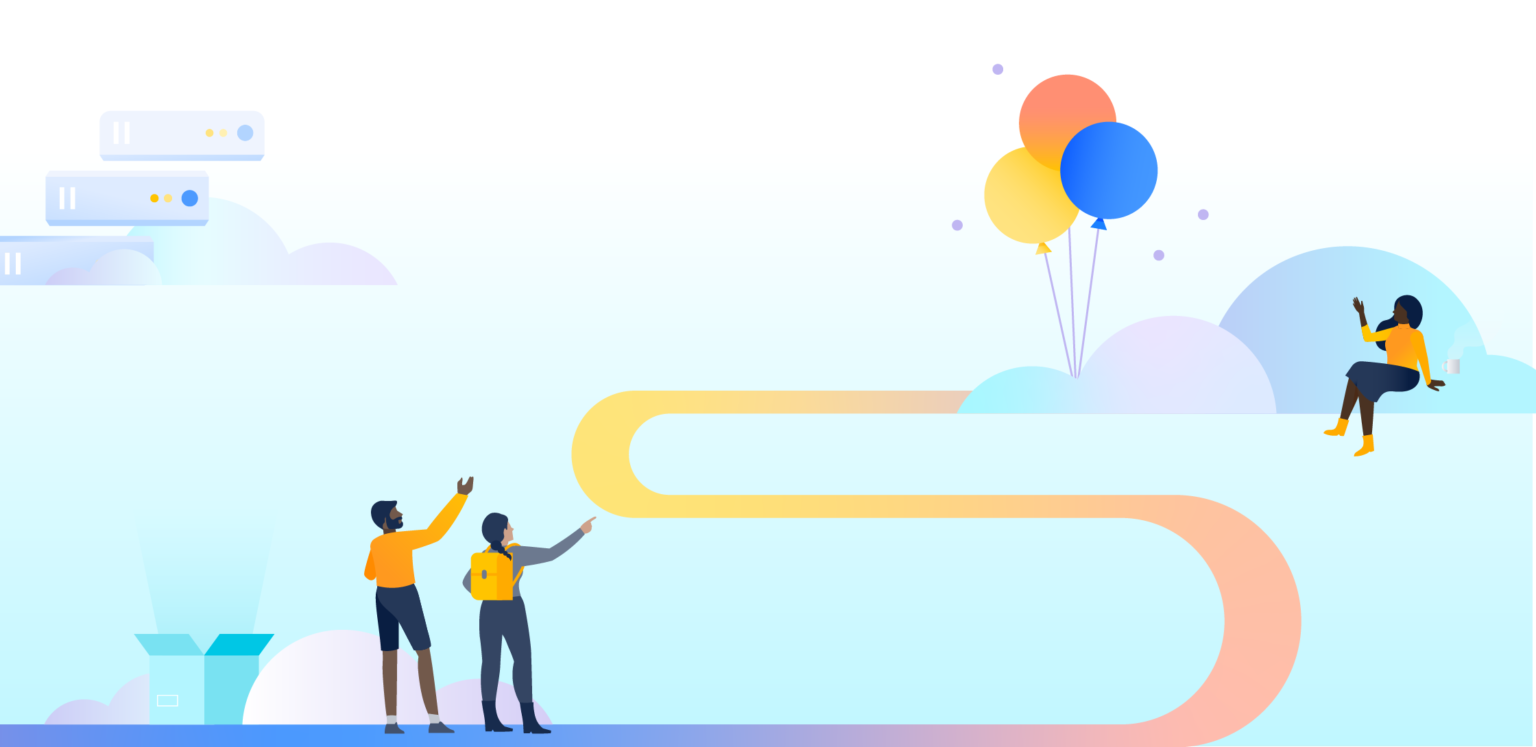 Key Details of the Atlassian Announcement
Changes to Server Products
On Tuesday 2nd February 2021, the following changes to server will come into effect:
End of new server licence sales: customers will no longer be able to purchase or request a quote for a new server product.
Updates to server prices: prices will be increased for server upgrades and renewals.
On Friday 2nd February 2024, the following will go into effect:
End of support for all server products: support and bug fixes will no longer be available for server products.
Updates to Data Center
Atlassian understands that the switch to cloud comes with challenges and that it may not be viable option for all companies due to certain business requirements, that's why they will continue to offer their "robust self-managed enterprise edition", Atlassian Data Centre for these customers. Atlassian has added new capabilities and features to make it easier to use cloud and Data Center products together.
Atlassian has also strengthened Data Center by offering priority support with Data Center subscriptions for most user tiers and they have made some of their most powerful apps available natively. Updates to apps will be available from Tuesday 2nd February 2021 and include:
Jira Software Data Center: to include Advanced Roadmaps (formerly known as Portfolio for Jira)
Confluence Data Center: to include Team Calendars for Confluence and Analytics for Confluence
Jira Service Management Data Center: Insight – Asset management, Insight Discovery
Bitbucket Data Center: To include Priority Support for 251 or more users.
Crowd Data Center: To Include Priority Support.
Bamboo Data Center available: Coming soon.
To find out more about these changes you can access the Atlassian Data Centre Roadmap here.
If you'd like to engage a hosting partner to take over your the management and maintenance of your DC products, please get in touch. You can also find out more about our managed hosting (via AWS) here.
What are my options?
Over 90% of customers start with Atlassian cloud products, with more server customers making the switch every day. The announcements from Atlassian mean server customers have up to 3 years to make the changes and updates required to switch Atlassian platforms, and New Verve can help you to make this transition as seamless as possible.
If you have not already made the switch to cloud you have a few routes to explore:
Remain on server for the short-term while establishing a future strategy.
Migrate to Data Center if you have at least 500 users and are in a heavily regulated environment and/or need total data isolation.
Start planning your move to Atlassian Cloud.
Where do I start?
The complexity and duration of migration depend on many factors. You should start to assess each of these before deciding a long-term strategy.
How do you host your applications? (e.g. behind the firewall, private cloud etc.)
How many and which Atlassian applications do you currently operate?
How many Marketplace apps do you have?
What level of bespoke customization do you have? (e.g. custom plugins, scripts, workflow extensions in Jira)
What integrations are currently in place with 3rd party tools?
Do you have multiple sites and do they need to be merged or consolidated?
How are your users provisioned and managed?
If you're unsure where to start, we can help you audit your current estate, build your migration strategy and plan, and then help you execute it.
How can New Verve help you?
In the short-term, we can help you by:
creating multi-year quotes to lock in today's prices,
giving you extended cloud trials for you to evaluate before migrating,
providing multi-year loyalty discounts for cloud and Data Center if you have over 1,000 users.
We're committed to doing what's best for our clients and our aim is to help your transition through these changes to be as smooth as possible. We have a team of people that can help you develop a long-term Atlassian strategy that makes sense for your business.
This might be a 'lift and shift' approach or you might wish to be more cautious, starting with a hybrid approach and migrating your estate over a period of time to minimize impact, avoid disruption, or await certain features on Atlassian's or partners' roadmaps to be delivered.
Whichever path you choose New Verve will be there to support you.
Find out more
While these updates from Atlassian may seem daunting, Atlassian and New Verve want to ensure we provide your company with long-term success as we move towards the new future of technology. You can read more about Atlassian's strategy to become a cloud-first company in their cloud roadmap here.
If you have any questions about the changes outlined by Atlassian or the cloud migration journey then please do get in touch by either email or by giving us a phone on +44 141 291 5950. We are looking forward to supporting you in a successful migration soon.
---
---