Prepare for Life after Server with New Verve!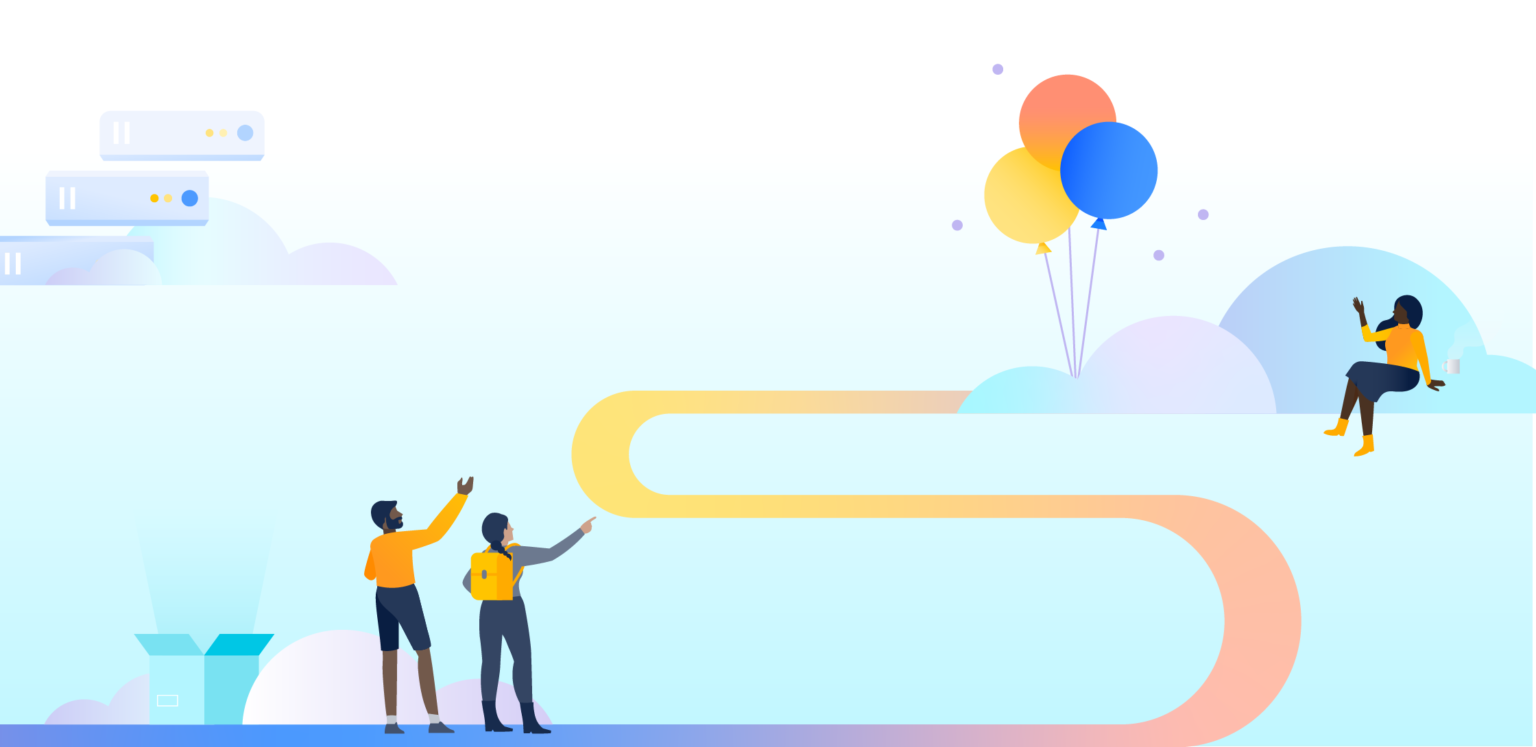 By 2025, Gartner have said they expect 80% of enterprise workloads to be in the Cloud. Cloud is definitely the future, so, have you thought about your migration strategy yet?
As Atlassian transition to a Cloud-first organization, it will mean changes for your company. Here's a few reasons how the switch to Atlassian Cloud could help you.
Why Migrate?
Cloud is the future and migrating now could bring not only long term benefits to your company, but you could also see the changes happen as soon as you switch! Here's some benefits of Atlassian Cloud:
You can scale faster for less
Cloud technology makes it easier for companies to grow and increase profits! Atlassian Cloud tools gives you the power to offer reliable support as you grow and offers technology that can expand up and down or in and out automatically, depending on your needs. You can trust Atlassian Cloud technology to be flexible and responsive without having expensive and time–consuming manual upgrades.
Lower costs and increase profits
While the cost of migration may seem high, when looking at the long term benefits, Cloud's value really begins to shine! Atlassian report that the automatic right-sizing adjustments that Cloud provides could mean an average annual cost saving of around 30%. Cloud aims to significantly reduce the cost of major incidents, reduce operational and physical costs, allows for your IT team to focus more on high priority work, reduces the environmental cost and shifts the cost of scaling.
Improved speed and performance
Atlassian Cloud facilitates better performance and added peace of mind through uptime guarantees. With Atlassian's Premium Cloud offering this means a guaranteed 99.9% uptime SLA and the offer of service credits if it has failed to be met. In their Cloud Enterprise plan, Atlassian increases that financial guarantee to 99.95%. Both plans include 24/7 support with response times of an hour or less.
It also improves performance by providing automatic upgrades while also ensuring there's no delays. Cloud continuously syncs developers' work throughout the day and quickly and regularly delivers small software changes which leads to faster product development and deployment.
Atlassian's commitment to continuous integration not only means that your instance is always at the latest version, it also demonstrates Atlassian's Cloud-first strategic direction. Atlassian has been heavily investing in new Cloud products (such as Forge and Pipelines) to enhance user experience and enable customisations.
A move to Cloud, with its automatic scaling and standardization of work, could mean a chance to streamline internal processes and improve your team's speed and productivity.
Increase team productivity
According to research by Office 365, nearly 80% of IT professionals say moving to the cloud improved their productivity. And employees who use cloud apps and as per a study from Stanford, remote access are 13% more productive than their peers.
Cloud improves team productivity by prioritizing focus and expertise, with features such as automated scaling, immediate security and feature upgrades. It allows non-technical teams to streamline their workload, as they now utilise automated workflows, project templates, and standardised tasks. It also enables technical teams to automate everyday tasks and free up their resources while they focus on what they're good at!
With all these features, Cloud provides better transparency and connection between teams which fosters improved collaboration and smoother workflows.
Future-proof against competitive forces
As mentioned, Cloud gives you instant access to the latest features, security upgrades and bug fixes and can help prioritize creativity and strategic work, empowering both technical and non-technical teams. This also means that Cloud helps simplify remote work and distributed teams, helping most of us who have transitioned to working remotely over the past year and a half.
As Atlassian say, Cloud is no longer a differentiator – it's a strategic requirement for long-term success!
Staying Secure
Security is often cited as one of the top concerns customers have when moving to the Cloud. However, Atlassian state that 94% of businesses surveyed said security got better for them after moving to the Cloud.
Click through below to learn how Atlassian have dispelled common myths about security & compliance in a Cloud deployment.
How to migrate?
We understand that migration is not a one size fits all approach - we want to help you find the solution that works best for your team. That's why we create bespoke migrations that let you chose when, how and what you migrate.
Atlassian also want to make your migration as painless as possible so they have developed the Migration Assistant for Jira Software and the Migration Assistant for Confluence applications and are working on Migration Assistant for Bitbucket to streamline the process. Additionally, Atlassian app vendors are providing apps of their own or migration paths to ensure that there is minimum data loss and feature disparities.
If you're not sure where to start, check out the planning checklist from Atlassian - it's a great asset to help you figure out how you want to migrate. Then you can get in touch with New Verve to begin your journey to Cloud.
Atlassian In Scotland 2021 Webinar Series
Looking for more Cloud information? Have migration questions to ask? Join us at the New Verve presents Atlassian in Scotland 2021 Webinar Series to dive into Cloud migration with the experts. The webinars are set to prepare you to migrate and give you the tools and best practices to enhance you current Cloud solution. So wherever you are in your migration journey, the series can help you!
Now in its third year, the series will bring you Atlassian's Cloud vision and the journey to the Cloud, migration best practices and customer use cases, demonstrations of key Cloud features and much more.
Watch the series so far on our YouTube channel and you can register for our next webinar for FREE here!
---
---