Lana's Community Giving Day
We are excited to share the launch of our new Community Giving Day strategy. By giving our employees a Community Giving Day to take off work, we hope to encourage, and provide the time for them to volunteer and give back to the community. We place a strong emphasis on having a positive impact on society - economic, social, and environmental and Corporate Social Responsibility (CSR) is a key element of New Verve Consulting's business philosophy.
By each of us participating and taking advantage of this great opportunity we are feeding into the Community Giving strategy and helping New Verve to give back to the community as a team. Some of the many benefits of community giving are improving our well-being, increasing engagement and retention by leading with purpose, and many more.
We were also partnered with the Social Good Connect platform to help us on this exciting new journey and we used the platform to find volunteering roles that aligned with our strategy and policies. This platform made it easy, with their search and match technology, to find volunteering roles that matched our interests and skills. One of the many benefits of using this platform was that there were remote and in-person volunteering opportunities.
Today we bring you our first blog from our Community Giving Champion, Lana Nesredin, one of the many in a series of Community Giving Day posts. Lana shares her experience and thoughts on the charity and the role she volunteered for.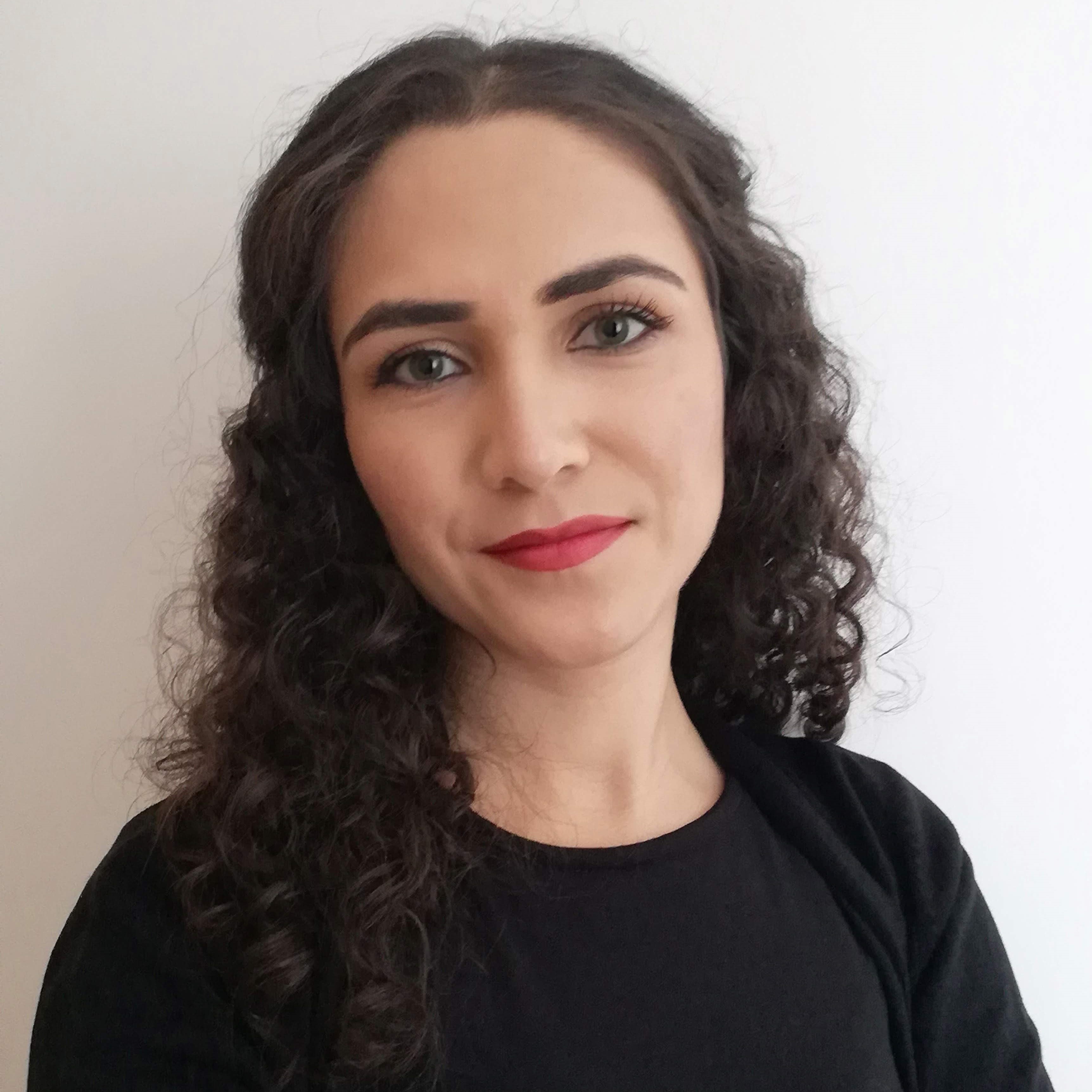 1. What volunteer role did you undertake?
I chose the Social Media Officer volunteer role to help Citizens of Cyber charity. The role's key responsibilities are to create content, find new ideas for content creation, and grow their social media channels to reach large audiences.
The charity helps create content that can bring awareness and information to everyone in the online community especially those who are vulnerable to cybercrime.
2. Why did you choose this volunteering opportunity?
I chose this role because of the impact that I can create for the charity. The charity relies on social media to publish useful content that can help their audience avoid the pitfalls of cybercrime.
When I started the role the charity had already set up their social media accounts however, there was little content published and not enough audience reach. I found this to be a great opportunity to help the charity to reach as large an audience as possible in the hopes that someone will see it and it will save them from being a victim of cybercrime.
Another reason why I chose this role as I wanted to try out the social media side of technology to find out what it's like to be a Social Media Officer. I have worked in various sectors of Technology as a profession and I was interested in exploring and adding social media to the list. It also has an element of learning to it as I have used social media as an end user but now I am required to approach it from the perspective of an account manager.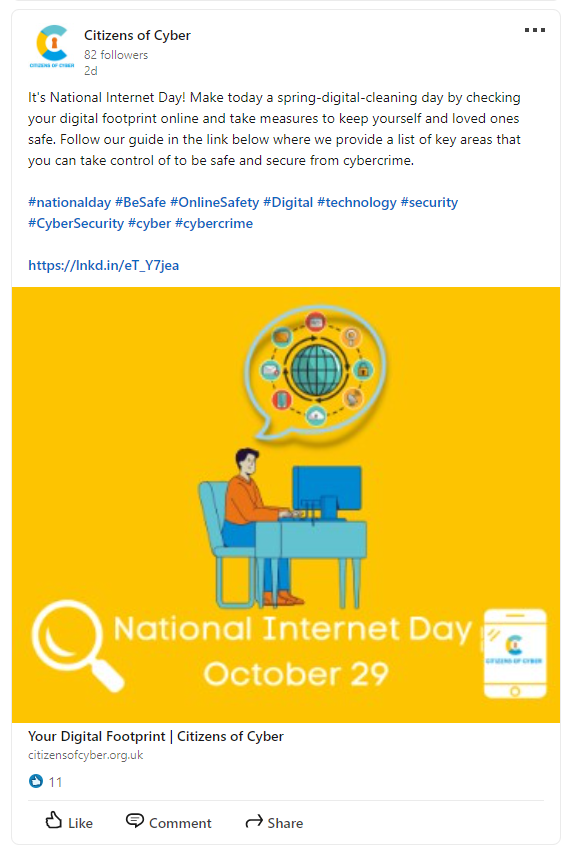 3. Why did you pick this charity?
I picked this charity because of their goal to help, support, and educate everyone on cybercrime and to keep them safe while they are online. I admired that the charity aimed to help anyone who is online and I relished the opportunity to spread their message to a large audience.
Also, the team behind the charity are amazing people and have dedicated so much time and effort in creating and growing the charity. It is definitely not an easy journey to create any form of business or charity so I have great admiration for the team and for their effort.
4. How was your Community Giving Day?
The community giving day has been great and I have been continuing my volunteering as it is very flexible. Some days it is about brainstorming ideas for what type of content to create and other days it is about creating the posts and scheduling them. Another aspect of the day is to check the published posts in all the social media channels to make sure they have no errors or issues. Over time when we have lots of content posted, we will then gather analytical data to help us grow the audience reach.
5. What did you learn from your experience?
To list a few things I have learned so far:
Growing a social media presence takes time and patience.
Different tools can be used for posting on social media to save you time so that you can work on more important things like how to make the content better or how to reach more people.
How to be more creative with content ideas and strategies.
Most of the social media channels offer some form of freebies that charities can use to grow their channels without breaking the budget.
The team I work with is a team of amazing, ambitious, fun, and smart individuals who all have lots to do in their day to day but still make time to volunteer.
I would recommend if you have some extra time to volunteer then you will find it can be very rewarding.
6. What benefits have you found when volunteering?
It feels great when volunteering as you know that what you do will impact someone in one way or another. You may not always get direct feedback but that is the beauty of volunteering and giving back to the community, which is to provide a service and have no expectation to receive anything in return.
Giving back to the community and volunteering is a form of reward and gratitude that you will experience and only you will understand once you volunteer. We may be spending a few minutes or so to volunteer but that few minutes could be you saving someone from making a wrong life decision, helping a young person carve out their career or their education or saving them from an online scammer.
I will continue to look for more ways to volunteer in the future as the impact you create and the reward you get from volunteering it is priceless.
7. Any final words on your volunteering experience?
I would like to encourage everyone to follow the charity's social media channels by way of supporting them. Who knows maybe one day the charity will publish content that can help one of our family members, friends, or colleagues to save them from cybercrime and the negative side of the online community.
The charity links are:
Website: Citizens of Cyber
Facebook: /citizensofcyber
Twitter: @citizensofcyber
LinkedIn: /citizens-of-cyber
Instagram: @citizensofcyber
Related Reading
If you enjoyed this blog and want to find out more about New Verve's commitment to Corporate Social Responsibility read Celebrating Giving Tuesday with Mary's Meals.
---
---