Jira vs ServiceNow: Which Tool Should You Use for Your Service Desk?
Comparing and researching what Service Desk is best for your organisation is important as getting it wrong can have long-term consequences on your stakeholder relationships. You need a robust, customer-centric and high-quality Service Desk to help your stakeholders. So, read on as we compare Jira vs ServiceNow to discover which is best suited to you.
What is a Service Desk?
Service Desks are a crucial part of any company set-up. They're the communications epicentre where employees and customers alike can access help. They act as a technical agony aunt, specialising in forms of aid from incident resolution to service request fulfilment. The goal of any Service Desk is to provide timely, valuable and high-quality responses to everyone that raises queries.
What is Jira Service Management?
Jira Service Management (JSM) comes under the Jira umbrella of products and is an enterprise-focused tool. It is a combination of the classic Jira features - such as customisable fields and flexible workflows - and agile support methods. This means you get the complete package plus a smooth project experience.
It also boasts customer request tracking and knowledge bases for every stakeholder, to name just a few more of its functions. As it is built on top of Jira it is perfect for any organisation already using Atlassian products and it can be easily integrated with third-party applications too such as DevOps workflow.
What is ServiceNow?
ServiceNow is a tool with the purpose of managing an organisation's IT infrastructure and internal/external customer relations. It is extendable through third-party organisations and APIs that your organisation may already be using. ServiceNow offers a myriad of applications for ITSM. It boasts a plentiful IT ecosystem, much like JSM, and it offers custom-built integrations from Salesforce.com.
Let's Do a More In-depth Analysis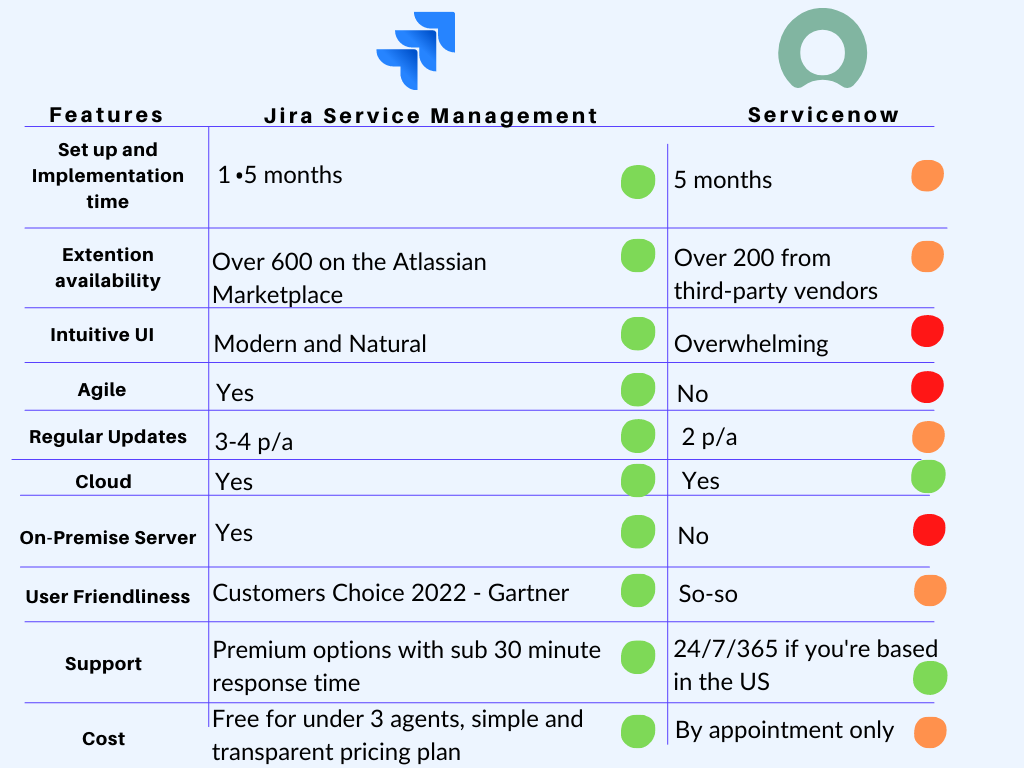 Features
Comparing Set-Up and Implementation of Jira Service Management vs ServiceNow
Implementation is a critical stage of your Service Desk journey. Being able to quickly implement your Service Desk software and have it running so that customers and stakeholders are able to take full advantage of the product is important.
JSM wins the race for fast set-up and implementation, taking an average of 1.5 months. According to the G2Crowd IT Service Management (ITSM) Tools Implementation Index, ServiceNow takes almost five times as long.
Time is of the essence in this initial stage of Service Desk set up and JSM delivers. When you think about the customer issue tracking and knowledge building an organisation will lose out on when a set-up takes roughly 5 months, you can understand that the consequences are vast. In terms of set-up, JSM is the software to go for.
What About Reporting, Dashboards and Extensions?
ServiceNow offers a plethora of ITIL coverage such as CMBD, service portfolios and requests. However, its reporting and dashboard capacities are basic. Customers that want value-based reports will have to purchase third-party solutions as they are not inbuilt into ServiceNow. There are 200 apps from over 115 partners available to complement the Service Desk. However, researching third-party apps and the download procedure can be tiresome and take up valuable time.
On the other hand, Jira Service Management has an abundance of important features that are inbuilt. You could say that JSM has it all. Its report and workflow features and a great service level agreement are just a few of the reasons the program stands out. Not to mention the all-in-one ticketing, filtering and reporting which are indispensable when your company wants to perform at its highest level, providing valuable help and knowledge to those that request it.
Similarly to ServiceNow but on a larger scale, there are over 600 extensions available to Jira Service Management. These are all accessible through the Atlassian Marketplace, meaning you can enhance the app's basic functions to suit your needs. You can even use the filters button to select the 'highest rated', which will reduce the research and time needed to select extensions.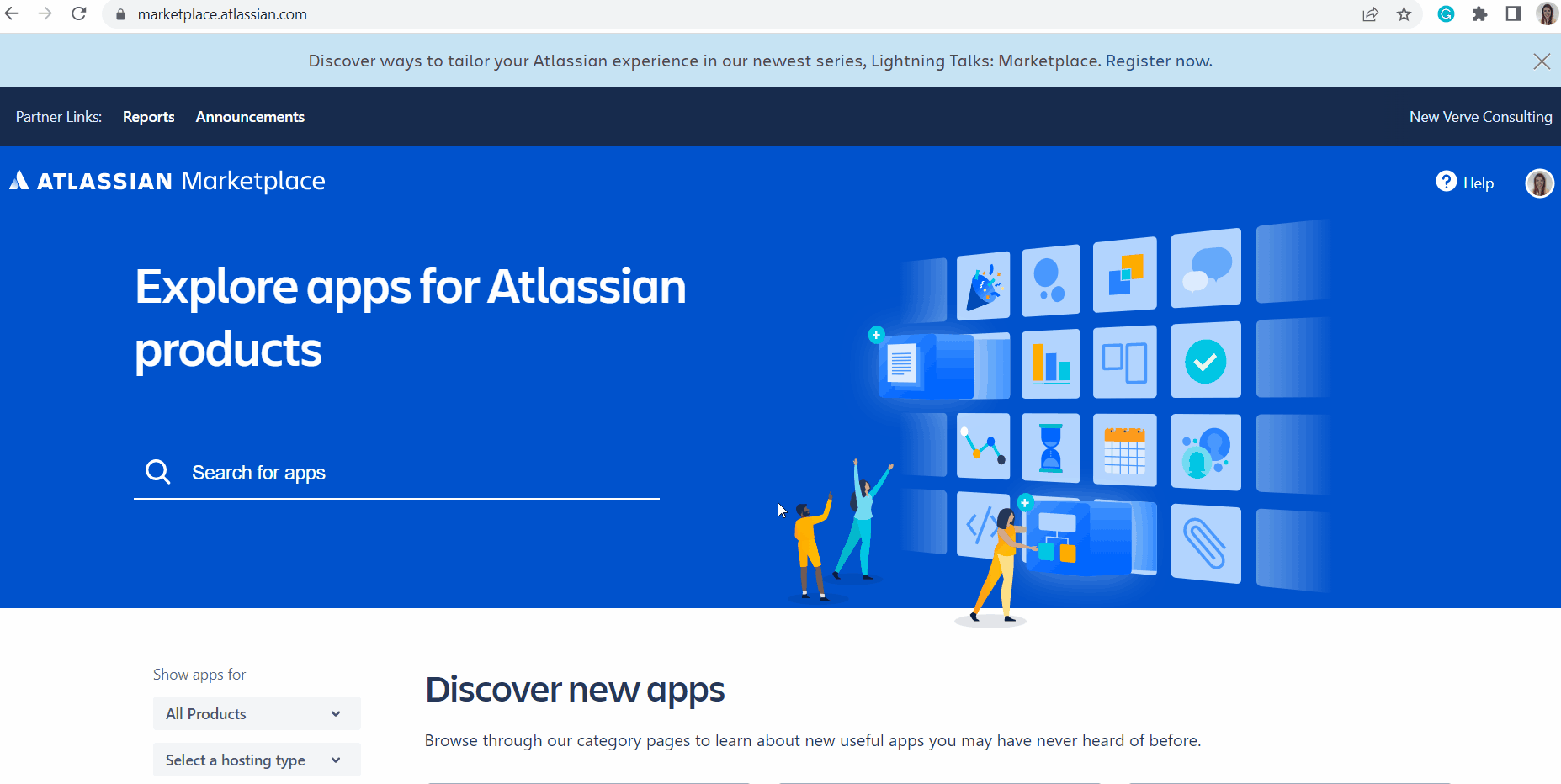 Do They Have Intuitive UI?
JSM has an intuitive and modern UI making it easy to navigate and natural to work with. It has a sleek and tidy look, allowing your workspace to feel organised and clear. UI can have a huge impact on how easy it is to find information and the customer experience. It is important to get it right and not waste stakeholders' time when they are trying to find something. Similarly, having an intuitive design means that employees can find their way around the software easily and don't have to clutter their schedules with too much training.
Unfortunately, the same can't be said for ServiceNow, the UI is not quite as modern and certainly less intuitive. There are options everywhere which can be overwhelming and it is difficult navigating between menus and submenus when there are so many available. The experience is unsystematic and far from the simple and natural feel of the JSM UI.
One Word: Agile
Jira Sevice Management operates under Agile, "an iterative approach to project management and software development that helps teams deliver value to their customers faster and with fewer headaches." Agile helps teams complete their projects more efficiently by delivering work in small increments. This means requirements, plans and results are continually being updated and evaluated creating a smooth running machine that responds to change.
Agile is something which, once you've tried it, is invaluable. In fact, a report by Havard Business Review Analytic Services stated that Agile gave organisations "the competitive advantage for a digital age". In the report, it was found that being Agile improved employee satisfaction by 20%-40%. This is a huge breakthrough in terms of Service Desk operations as it shows that employees, the main stakeholder in any business, were satisfied with the product and their ability to work with it.
The Agile approach is something ServiceNow does not offer, and neither does it have a close equivalent. When comparing JSM vs ServiceNow this is something to be considered, especially when accounting for the numerous amounts of praise Agile receives across the board.
If you want to find out more about the Agile approach, watch here:
Do They Offer Regular Updates?
Regular updates show that the software is staying up-to-date and the provider cares about making improvements. Updates are a green flag when it comes to a company listening to and implementing feedback and are usually a steadfast sign of a good product.
JSM provides between three and four major update releases per year, on top of regular bug-fixing releases. This is twice as much as ServiceNow which releases roughly two new versions a year.
You may not think this difference is a deal breaker but when you start to look at the bigger picture it can be. Updates can be the make or break between getting work and issues sorted on time and efficiently, so it is definitely something to consider when picking a Service Desk software.
Cloud vs On-Premise
ServiceNow is available only on cloud. In many respects this is great, cloud is the future and more and more companies are switching from server to cloud software. It has several advantages such as scaleability and less time spent on installing servers into office space.
However, you can access JSM on cloud and on-premise. Simply having the option is an advantage in itself as it gives you a choice for what is the best for your company. It truly is the best of both worlds where you receive the benefits of the cloud but also have the functions that come with on-premise.
User Friendliness
If one thing is certain, it's that a Service Desk has to be user-friendly. There is no point in stakeholders raising queries and the company creating knowledge bases if no one can use these functions efficiently.
JSM boasts the title of Customers Choice 2022 in the Gartner Peer Insights list and is trusted by over 35,000 customers globally. Its UI, as noted above, is modern and sleek, creating an intuitive experience.
ServiceNow has a user-friendly front-end experience, however, it is more ITIL-focused making accessibility for smaller organisations less desirable. This is not the case with Jira Service Management which is easily accessible to all sizes of organisations.
Comparing Jira Service Management vs ServiceNow on Support
As far as support goes, JSM goes above and beyond. Atlassian has a range of standard and premium options such as weekend coverage and shortened response windows. If you are willing to pay for the enterprise option you can expect a response in under 30 minutes and a dedicated response team to help you with any issues you face.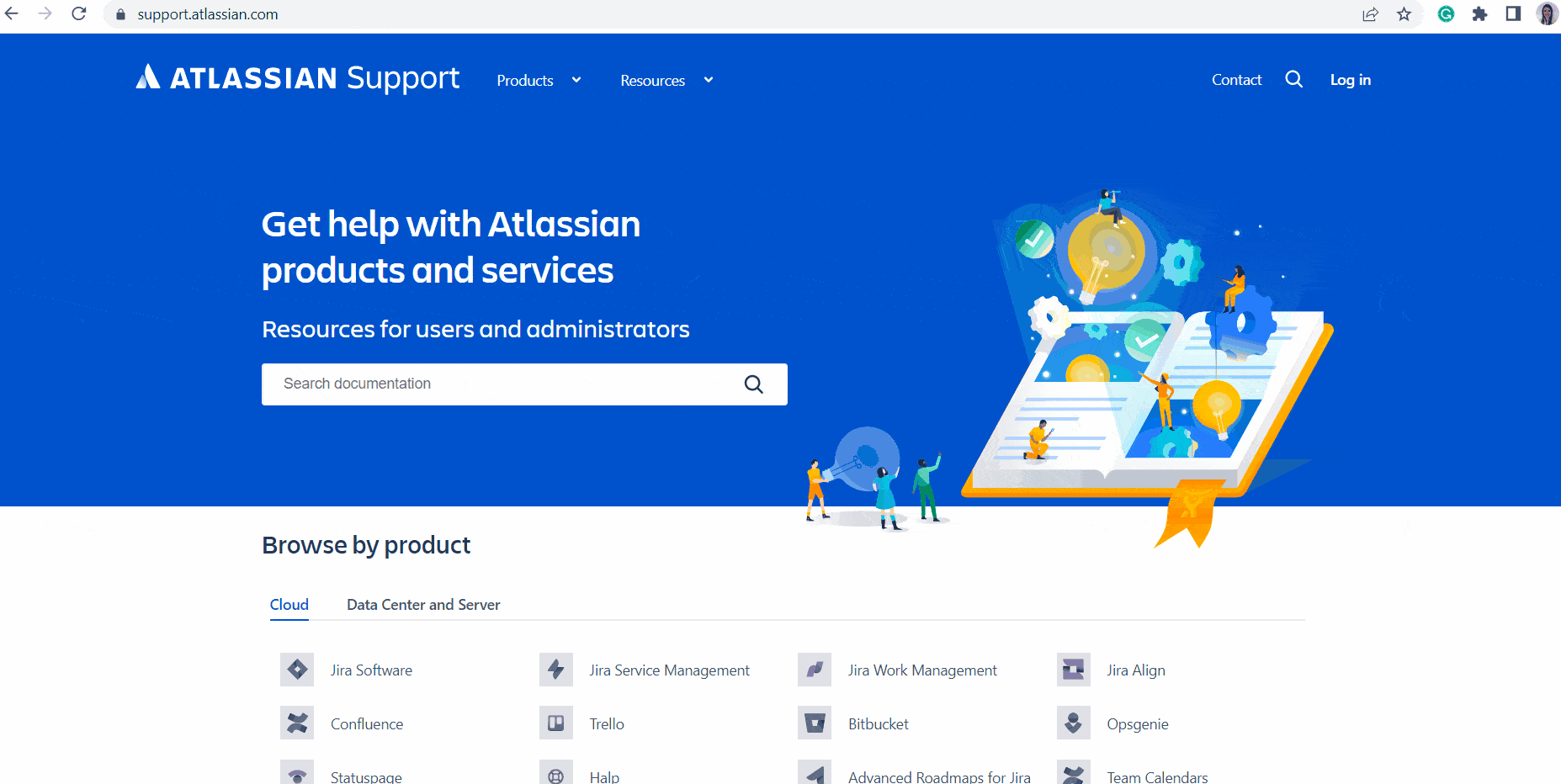 Similarly, ServiceNow offers 24/7 support 356 days a year. However, this is only available to US-based customers and instead, it only offers its global customers web and email support. This can be useful for quick queries and FAQs but lacks a dynamic and personal approach.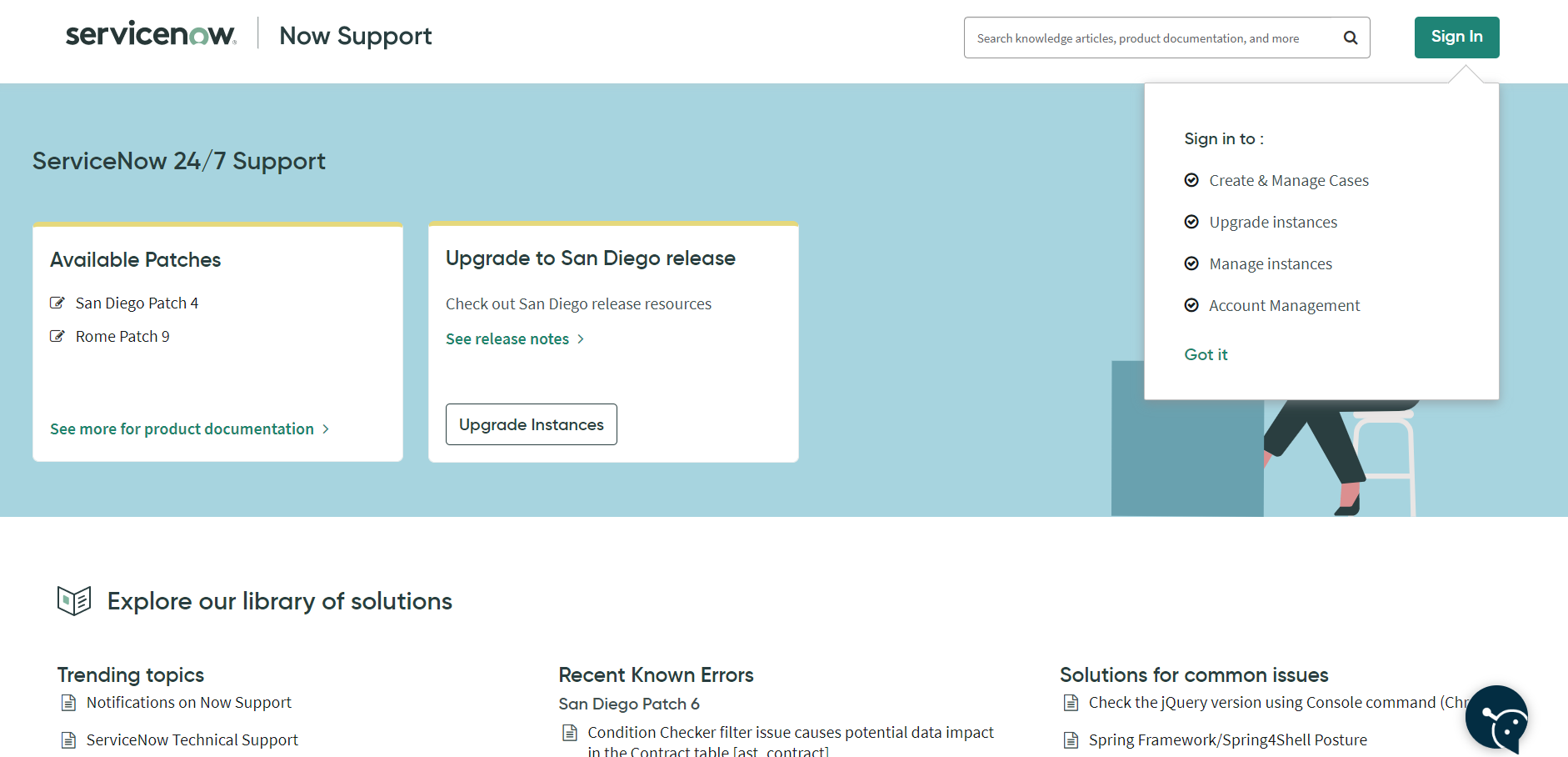 Cost
ServiceNow starts its yearly pricing options at just over $10,000 for the Express version. However, their pricing options and variability are rather vague and a consultation is required before proceeding. This involves a business value assessment and 'pricing tailored to your requirements'. Although this custom price range is marketed as a benefit to the customer it can be unhelpful in terms of transparency. Moreover, It requires time and focus to communicate with ServiceNow and agree on a deal.
On the other hand, JSM has a transparent pricing structure which avoids awkward and time-consuming negotiations. The pricing structure is straightforward and manageable for all sizes of businesses and budget-consciousness. In fact for agents of three or fewer Jira Service Management is free, after this, there is the standard option at $600 a year and then the next level is the premium at $1,350 pa. Each level comes with an increase in benefits however, all the levels have the basic Service Desk package.
Summary
After researching both tools, it is clear that Jira Service Management is the best option. Despite ServiceNow having competitive features, they don't quite beat what JSM has to offer. This blog has considered cost, user-friendliness and features such as set-up and UI. JSM comes up top in all these areas and provides better support options while being more accessible to a wider audience due to its cost structure.
Are you interested in making the switch to Jira Service Management? Why not contact our team of experts?
Related Reading
If you enjoyed this blog and want to find out more about how Jira compares to other software applications, read: How does Jira Compare to Other Tools? An In-Depth Look at Jira vs Monday, Trello and Asana in 2022.
---
---