How New Verve are Working from Home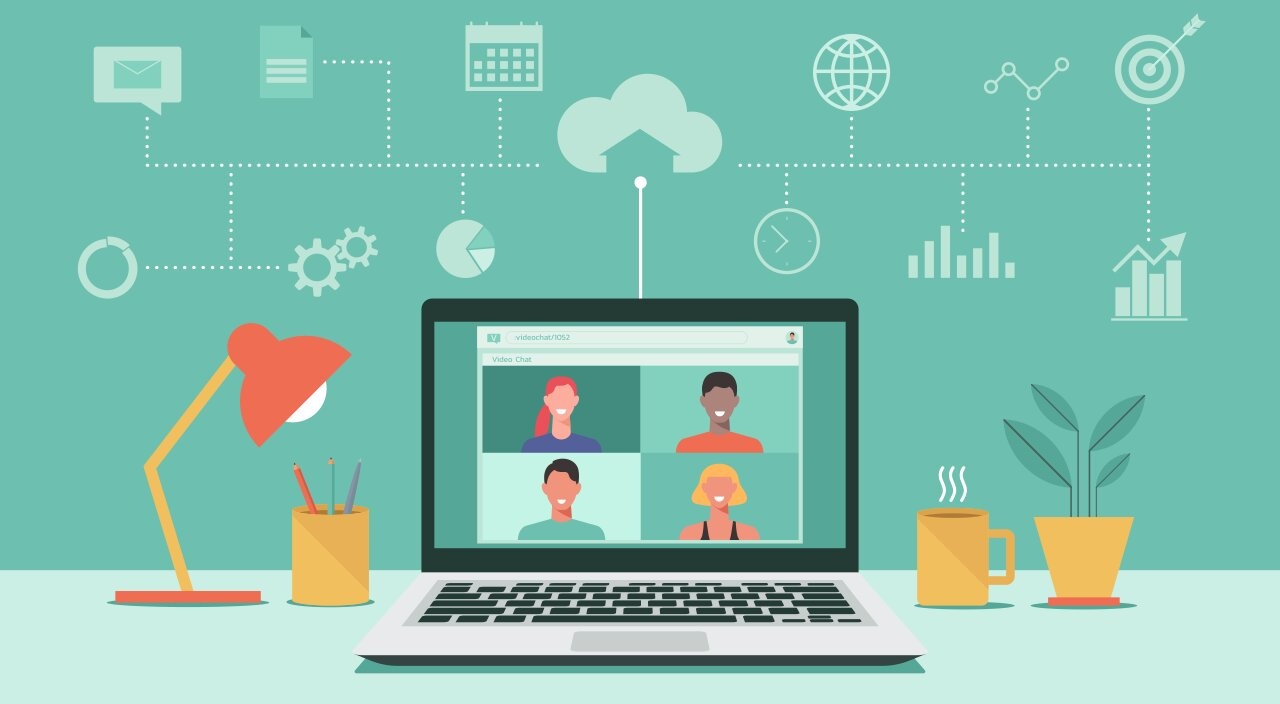 ​In the uncertain times we are currently experiencing because of COVID-19 (Coronavirus), New Verve has moved to working remotely alongside the majority of UK businesses. While this decision was the best way to protect the health and well-being of our employees, clients and partners, it certainly comes with its own challenges. Having worked remotely since early March, our team have adapted well to these new working conditions but we are still learning and implementing new ways we can make this transition to working from home easier.
One of the core values of our company is to collaborate as one diverse team. This has stuck with us as we have moved into remote working so great communication is key. The tech stack we use, which includes collaboration tools like Slack, Jira, and Confluence, enables us to stay in touch as a team and collaborate on work but we have also made sure to use Slack for more social conversations outwith work tasks. Working at home can be socially isolating so we want to make sure no one is feeling lonely and has an outlet to chat, even if it's just to tell someone what they watched on TV last night. We're a sociable team and to make sure we keep in touch socially, we've started a weekly virtual pub quiz as a bit of mid-week fun and light-hearted competition. We've also moved our weekly Friday team beers into a Slack group call. Last week's discussion topics included what everyone was drinking, multi-screen setups, which of the guys have grown a beard, and what doughnuts are best!
Maintaining mental health and employee well-being is essential for us at New Verve and especially in current circumstances. As always, we want to make sure everyone in the team feels supported. We are all facing a lot of uncertainty at the moment which can be incredibly stressful, especially since many of us are now working from home for the first time. As a team, we openly discuss issues together or where necessary on a one-to-one basis. However, we know mental health can be a personal topic so we have an employee assistance programme available for people that need it. The programme is run by Health Assured and it provides a completely confidential support network that offers expert advice and compassionate guidance 24/7, covering a wide range of issues. As part of the service, people can access a 24-hour helpline manned by qualified counsellors and nurses. People can also access remote counselling, webinars, and self-help programs to help with anything affecting them or an immediate family member's mental health and well-being. As previously mentioned, staying at home can cause social isolation and anxiety so services like Health Assured have become even more crucial. It's essential that we are all checking in with each other but also that we are not afraid to ask for help and know that support is there if needed.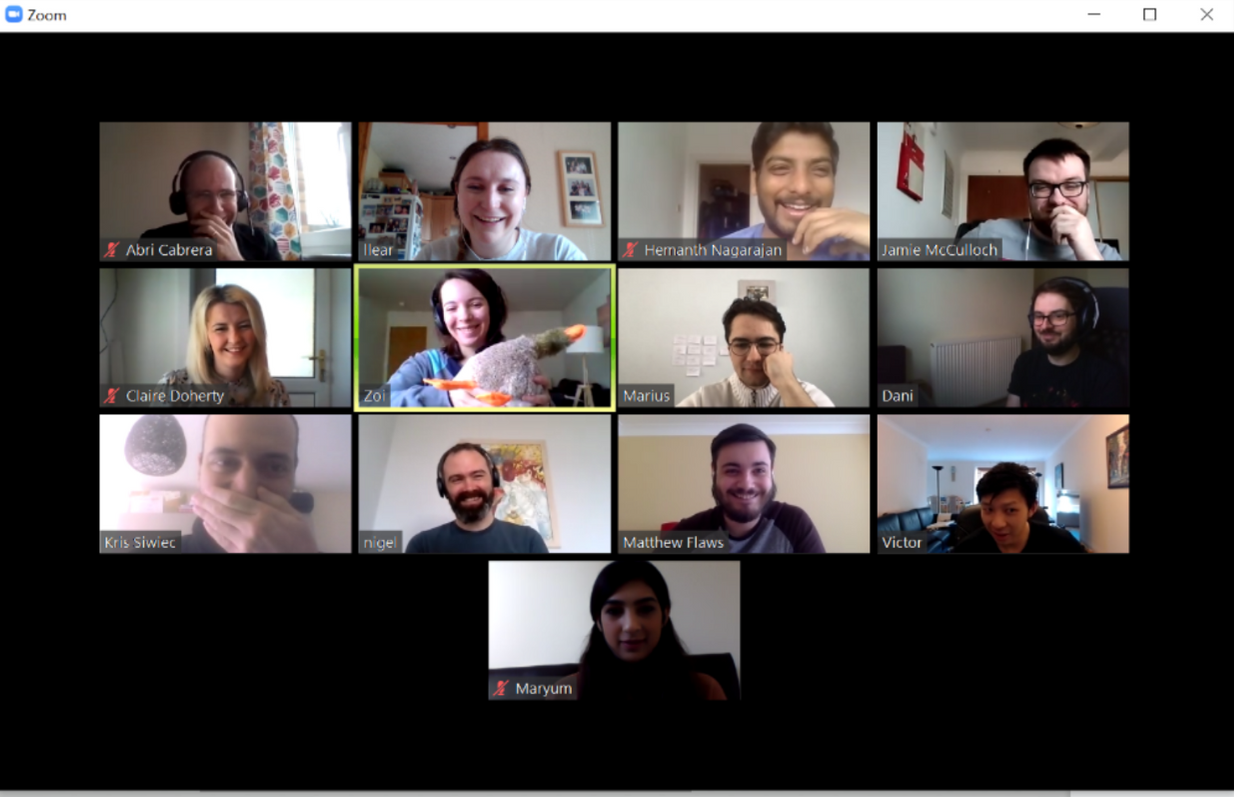 As a member of ScotlandIS, New Verve was invited to join their webinar on 'how to keep your mental health well while working at home' which was full of useful tips. We heard from speakers across a range of industries who provided tips like how to create a good sharing culture with a solid tech base, to check in on your teammates regularly and to compartmentalise between work and life as much as possible. Above all, the most emphasised tip from all of the speakers was to keep up communication. Stu Hirst from Just Eat discussed how easy it can be to misunderstand written messages, so often it's best to call instead. Margery McBain of Grativate HR said that using the time now to create stronger communications means that you will come out the other side as a more collaborative and agile team. The final speaker, Scott Newby of NewbyCore, suggested acting as you would face-to-face - if you were in the same office with someone, would you send them an email about a certain problem? If not, then give them a call instead. The webinar also alerted us to Class Central who provide free learning resources, including courses on health and well-being.
We're lucky to have so many online resources available to us during this uncertain period. Companies are modifying their events to take place online, even the Atlassian Summit 2020 which was scheduled to take place in Las Vegas at the start of April but instead became a remote summit and was streamed online. Many companies have also created their own blog posts on working from home with tips we have found useful. FreeAgent has written about how to create your perfect WFH environment, Atlassian has given us 5 tips on how to increase remote work productivity and ScotlandIS has given some advice on working at home with children.
We're working in unprecedented times but we're all in the same boat and there's no rule book on what works best. Check out our tips below on how to enhance your work from home experience.

Stay connected and social
Use tools like Slack and Zoom to stay in touch with your team and continue to collaborate on work projects.
Remember to have non-work conversations as well - discuss what book you've been reading or what you made for dinner last night, just as you would in the office.
Get into a productive routine
This is trial and error but find what works for you and try stick to it as best you can.
Remember to switch off at night to ensure a healthy work/life balance.
Create a comfortable work environment
Ensure where you're working is comfortable and helping productivity.
Create some separation between your workspace and leisure space if possible.
Stay active
Make sure you're taking breaks and stretching your legs even if it's just walking to the kettle and back!
Make use of the wide array of at-home workouts which are now available and get fresh air where possible.
See the positives
As a company, you can use this time to reflect and learn about remote working practices and the policies you may have in place.
The lack of commute means you are saving time and money - you could learn a new skill or practise one you already have and save up to book a holiday when this is over!
Be thankful for the technology we have that enables us to work at home and stay in touch.
This time can be used to grow as a team in support, communication, and trust.
What aspects of WFH are you enjoying or struggling with the most? Let us know in the comments below. We'd love to hear any other useful tips you have as well!
---
---