Happy International Women's Day 2022 From Team New Verve
It's International Women's Day 2022 and we're taking the opportunity to celebrate the women of New Verve, as well as women across the tech industry!
One of our core company values is to collaborate as one diverse team and we believe in striving towards gender equality and diversity both within our team and within the industry. Currently at New Verve, just under a third of our staff are women but this number is something we are continuing to increase as the company grows. We know gender diversity is a problem across the tech industry and we'd like to play our part in changing that.
This year International Women's Day is encouraging us to #breakthebias. There are systemic issues in all levels of the industry; these result in fewer females working in tech. Tech Nation, the government-funded growth network, found that just 26% of those in the tech workforce are women and only 9% of C-Suite leaders in tech companies analysed were female.
One woman who knows all about the lack of women in the industry is one of New Verve's Technical Consultants, Lana Nesredin. We spoke to Lana about her experience as a woman in tech: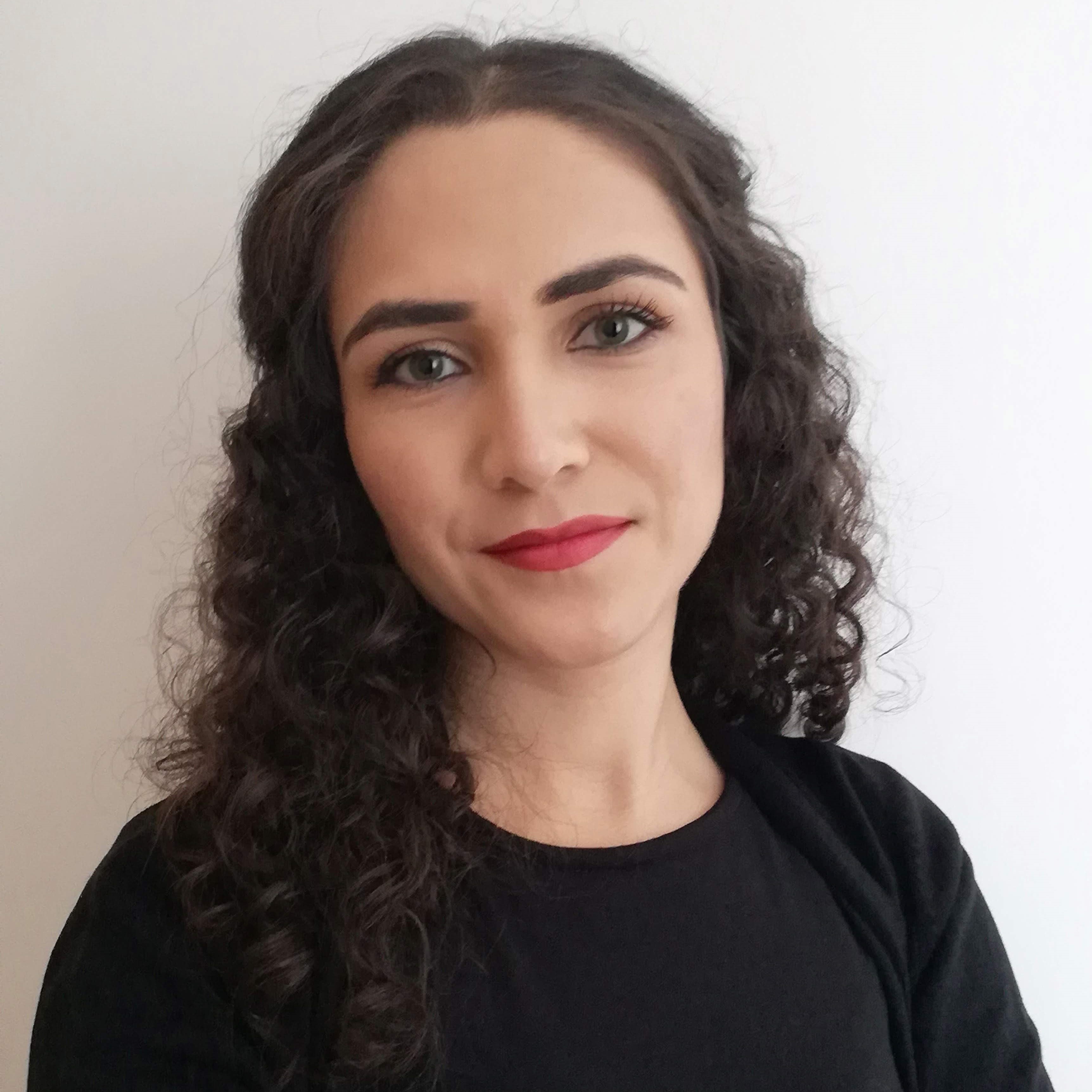 Can you tell me a bit about your background and your role at New Verve?
I am a Computer Science graduate; since graduating I have worked in various industries within technology and have held different roles.
Currently, I am a Technical Consultant and I joined New Verve Consulting about a month ago, so I'm still very new but the team has been very welcoming and amazing. My responsibilities are to speak with clients to gather their requirements and then - based on these details - design and implement a solution for the client and use the most suitable Atlassian product as part of that solution.
Whilst not working on client projects, I spend my time identifying areas that we can improve on and trying to leave the place better than I found it.
Did you always want to work in technology?
No! Throughout school I was sure that I wanted to become an Architect simply because I was very good at graphics and enjoyed improving my woodworking skills. All the teachers in that department were very nice and amazing to learn from, which made me like it even more.
When it came to thinking about university and which course to pick, I contemplated the idea of being an Architect and the prospects offered by this course: potentially graduating and not getting a job or not having much choice in where to work.
Then, one day while looking for jobs with good prospects online, I discovered the benefits of studying computing. After I completed my degree, I was happy to go with the flow and still wasn't quite sure what the future would hold, and that's when I fell into technology.
Do you think there is a lack of women in tech? If so, why?
Yes, for sure! In most of my roles I have either been the only woman or one out of a handful with the rest being male. At the time, I didn't give it much thought as I was mainly focused on my career but now when I think back, I think there are various reasons for this.
Technology should be introduced earlier in school to give both male and female students equal opportunities to develop an interest in technology or any other STEM subjects. I certainly didn't get enough exposure in school but outside of school, I was interested in fixing computer issues that we would have at home.
I feel that some companies are still not doing enough to attract more women in tech or they publicise encouraging more women in tech but in practice, not much is being done or is only selectively available.
It also goes back to management; if they are not fully aware of the issues facing women in tech, then they are potentially are losing out on the initiative and benefits of the women in their team. Some companies also participate in events and initiatives for women in tech as a box-ticking activity rather than making it part of the culture and a more natural conversation about making real change.
There are also not enough women leaders in technology or where there are aspiring women leaders, they have to work harder than their male counterparts in the hopes that they will be noticed and promoted.
Part of the mindset surrounding women in tech is still not changing because of media portrayal and what's being presented as the face of technology.
We often see men in technology making headlines on TV and other media outlets; for women in or aspiring to work in technology there much representation or exposure of women in the workplace - other than what you research on your own.
Is there anyone that inspires you in your career?
Throughout my career, I have met so many amazing people who either inspired me to build my career further or that helped me to rethink, learn from their mistakes and how to do it better. So, I would say I was inspired by everyone that I have crossed paths with - even if it has been a general conversation.
My family would definitely have to be my main mentors and source of inspiration, without them I don't think I would have been where I am today. They taught me to never give up even when you have reached the end of the road as there will always be a way.
I think that is probably why at the time earlier in my career, I didn't give much thought to the drawbacks of being a woman in tech. It's about the environment that you have grown in and the foundation you have been built on, with a supportive upbringing you can achieve whatever you set your mind to.
What advice would you give to a young female considering a career in the technology industry?
I would say go for it! There are so many reasons to work in tech and some of which are:
It gives you the freedom to travel around the world; if you want to become a digital nomad or just work remotely then you have fantastic skills to allow you to earn while travelling.
There are so many industries and companies that you can work for. You have unlimited choices of places and industries to pick from.
You'll never run out of work or skills to learn and every day is a new day to learn something new.
But most importantly the future is technology! Need I say more?!
What are your hopes for the future of gender diversity in tech?
I hope that we see more women in technology and into leadership roles. I would like women to become a new face of technology. I'd like to see more public exposure, for women to be recognised for their work whichever industry they are in - whether it's technology or other STEM subjects.
With that, I'd also hope to see a change in the media outlet mindset and not have one specific character or face representing an industry.
I'd like companies to actually put changes in practice and update their culture to include more initiatives, standards and policies to address the gender gap.
Senior management should take the initiative and recognise women for their work without the need for them to work harder in the hopes of being recognised and be promoted.
Male leaders should help women in technology break barriers, as you never know what barrier you will be helping to break (e.g. first woman in her family tree to get into technology, first woman you help in becoming a leader in company, etc).
More technology or STEM subject exposure in school!
Parents should be mindful of how they teach their children and not favour one subject over the other based on gender. Present them the options with information but let the child make the choice.
Thank you for sharing your experiences, Lana!
Our hopes for the future
While the number of women in the technology industry is increasing, there's still a lot more to be done and we should all hold ourselves accountable when aiming to decrease the gender gap.
Team New Verve wishes you all a happy International Women's Day. We hope those in the technology industry and beyond can use today as their starting point to reflect on women in the industry and how we can all continue to encourage further diversity and equality.
Interested in working for Team New Verve? Check out our latest vacancies on our careers page!
Related Reading
If you enjoyed this blog, you may like Celebrating Giving Tuesday with Mary's Meals
---
---