Atlassian Team '23 Highlights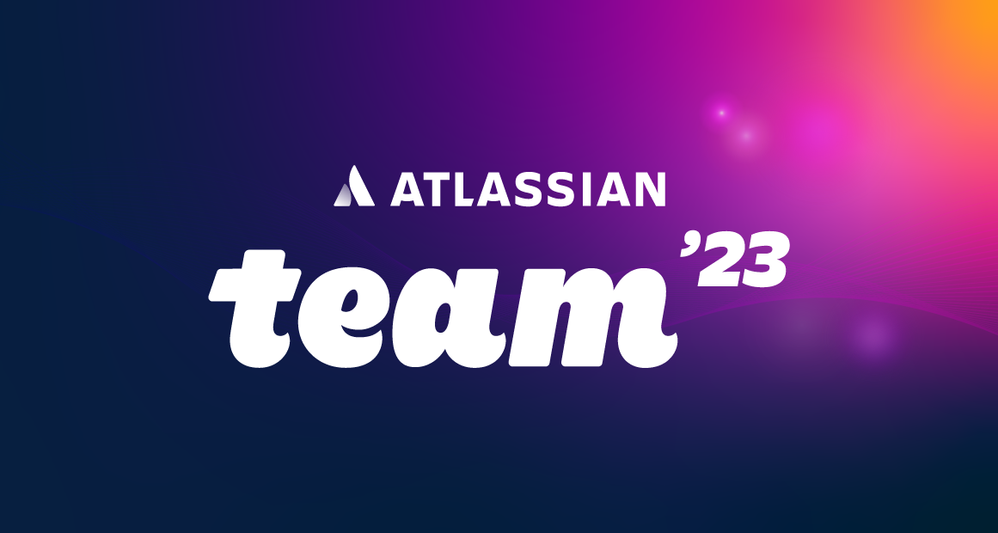 Last week (18 - 20 April 2023) Atlassian held its annual flagship event in Las Vegas. Team '23 is "the ultimate event for modern teamwork" and featured keynote speeches and breakout sessions covering agile and DevOps, ITSM, work management and teams and culture.
The theme of this year's conference was Impossible Alone. Atlassian products utilise the power of teamwork and collaboration to make the seemingly impossibility a reality.
If you weren't lucky enough to visit the event in person, here are the big updates from Team '23 that you need to know.
Updates from the event
Atlassian Intelligence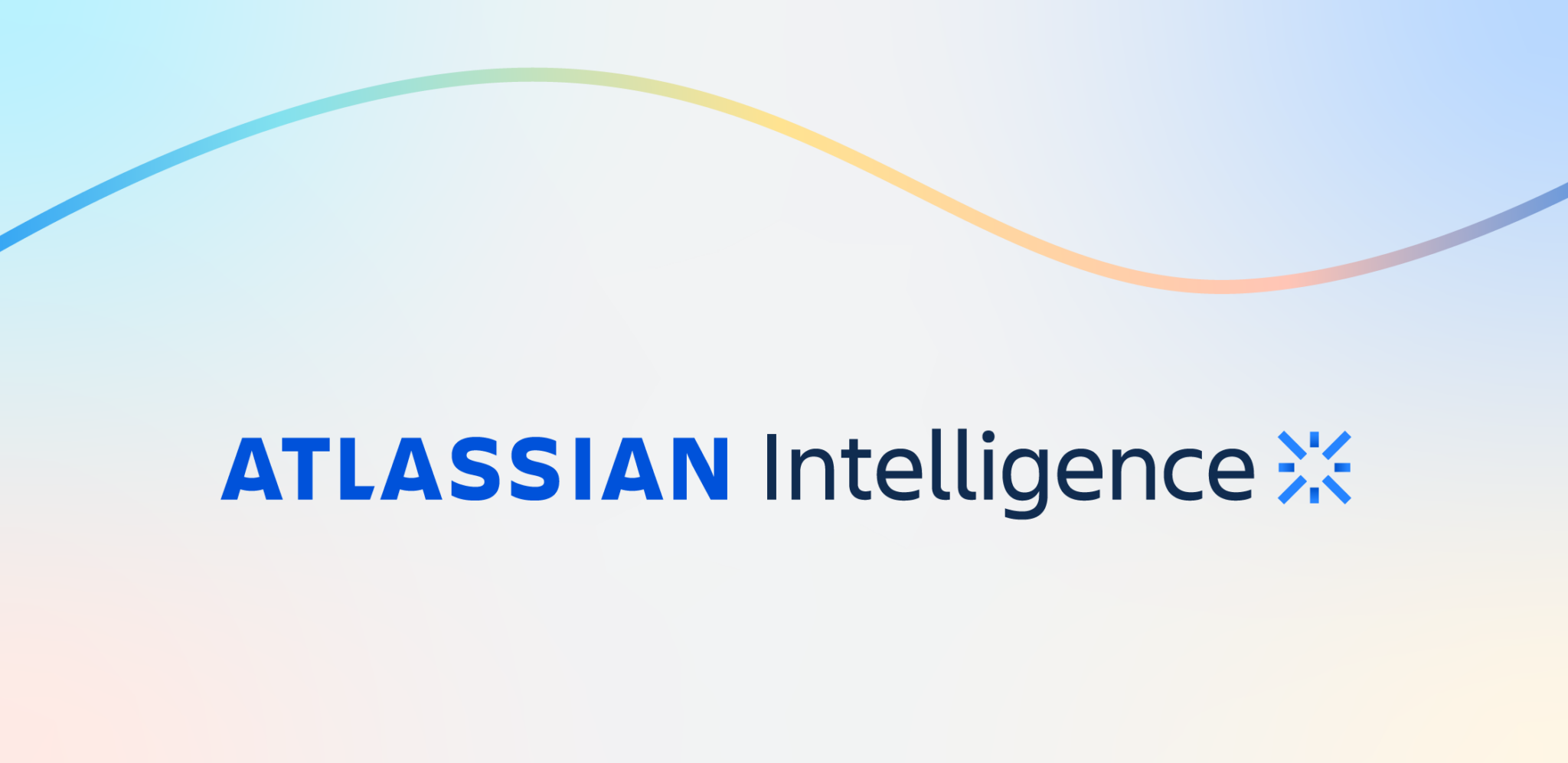 One of the most exciting updates from Team '23 was the announcement of Atlassian Intelligence. Atlassian invited us to meet our "new virtual teammate" - an AI tool that deeply understands how you collaborate to accelerate work. Atlassian Intelligence will be built into the Atlassian Cloud platform, leveraging AI through internal models and their collaboration with OpenAI.
Some of Atlassian Intelligence's capabilities include:
An always-on, virtual teammate in Jira Service Management that can automate support workflows and combine with their chat feature to bring together historical request data and AI to deliver instant support.
Copywriting and note-taking assistance with the ability to generate new content using natural language prompts, e.g. it could create a press release based on product specifications in Confluence.
The ability to accelerate work by summarising and extracting information from content
An on-demand glossary, dictionary, and knowledge graph created using your data to build a shared context of teams, projects, acronyms, and unique, bespoke language.
Support for natural language questions looking for information in Confluence, as well as a JQL or SQL search converter that can be used across Jira Cloud products.
You can sign up for early access to help shape the tool for wider release.
Confluence updates
Confluence was really having a moment at Team '23; Atlassian announced lots of new features that are coming to the tool.
Confluence Whiteboards are a simple, digital whiteboard tool built to use within Confluence. Brainstorm and visualise work freely using sticky notes, shapes, stamps, stickers, timers, and a pen then transform those notes into deliverables like Jira issues and Confluence pages.
The waitlist is now open to try the Early Access Program.
Atlassian has introduced Confluence Databases - a powerful tool that you can use to connect and track work. Through dynamic database tables, your team can connect and organise information including Jira tasks, Confluence pages, owners, due dates, statuses, and more.
Again, you can join the waitlist for the beta, coming soon.
Confluence's external collaboration capabilities have also been updated. Now, you can collaborate and move work forward more efficiently by adding guests to a Confluence space and sharing view-only Confluence pages with anyone using public links. Additionally, Atlassian has partnered with their Atlassian Ventures portfolio company, Hypothesis, to enable collaboration anywhere, and the new Chrome extension lets Confluence users comment in browser windows just as they would inside Confluence.
Automation for Confluence removes the manual overhead of simple repetitive tasks. It works in the background to complete routine functions that would otherwise have to be done manually so instead admins can focus more on mission-critical work. You can even use pre-built rule templates for popular Confluence actions such as:
Sending team updates on work progress
Reminding people about incomplete tasks
Auto-archiving outdated or inactive content
Auto-labelling or find-and-replace page labels
Learn more about Confluence automation.
Atlassian Analytics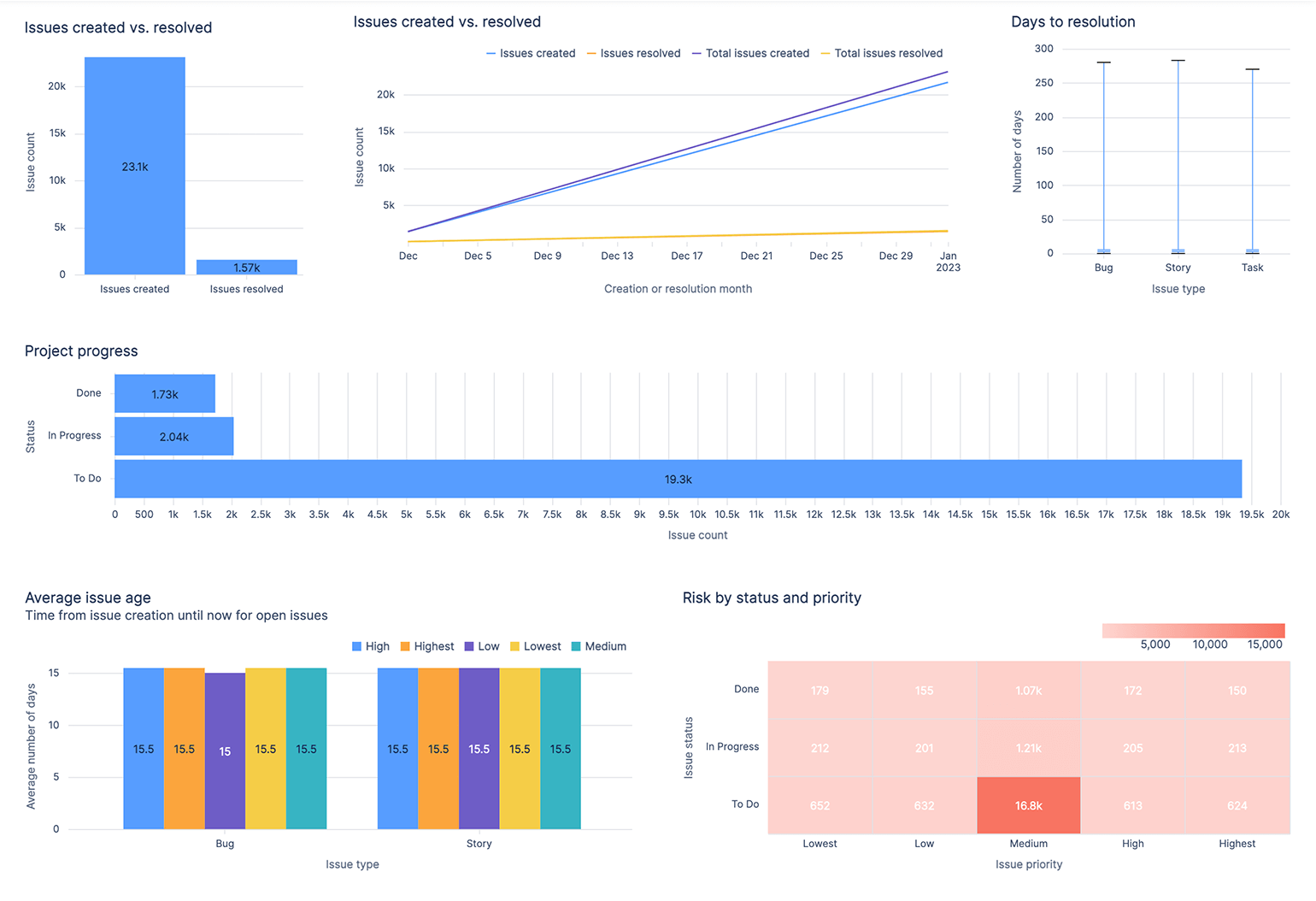 Atlassian Analytics is now generally available and is included in Cloud Enterprise plans for Jira Software, Jira Service Management, and Confluence. Atlassian Analytics is a data visualisation tool that assists you in making data-driven decisions for DevOps, IT, and business teams.
The tool provides teams with:
Power insights on prioritisation, resourcing, and the value of work from dashboard templates or through highly customised visualisations using the low-code, no-code editor.
A unified data experience across Atlassian with near real-time access directly inside Atlassian tools or soon within your BI tool of choice, all while reducing ETL costs.
Holistic insights across your ecosystem of work including operational, development, financial or customer data can be visualised alongside Atlassian data to evaluate the impact of your team's work.
Learn more about Atlassian Analytics.
Practice offering updates
Atlassian has refreshed its best practices offering. With their Ways of Working offering they're teaching us the lessons they've learned about modern teamwork by making their Modern Work Coaches, the Atlassian Team Playbook, product templates, practices-focused Atlassian University courses, and more available for free and accessible to any team whether you're a customer, or not. All with their aim of "unleashing the potential of every team."
Read more about Atlassian's Ways of Working offering.
Smart links enhancements
Smart Links help connect all of your work without switching context and now they are expanding their capabilities to include even more Atlassian tools like Trello and Atlassian Analytics. Plus, they've added integrations like Dovetail and Amplitude and enhanced functionality including aggregation, creation, and link search and insertion.
Watch Team '23 content online
All the sessions from Atlassian Team '23 are available on demand on their online event page for you to watch and share with your teammates.
Along with the keynote speeches, there are a number of breakout sessions covering open work management, ITSM, teamwork culture and more. Here are some of our favourite watches:
We're excited about these new updates and we know you will be too. If you have any comments, questions or even concerns about the Team '23 announcements, get in touch and we'd love to chat through them with you.
---
---