Atlassian Team '21
Atlassian Team '21, formerly Summit, took place last week (28 & 29 April 2021) and comprised of two full days of inspiration and discovery, focusing on new ways to unleash your team's full potential. The past year has seen our working lives transformed and the goal of Team '21 was to inspire ways to improve your work and wellbeing through Atlassian tools, whether you're working from home or meeting face-to-face.
The event consisted of live keynote talks from Atlassian leadership, like Co-Founders and Co-CEOs Mike Cannon-Brookes and Scott Farquhar. Plus panel discussions and talks with the CEOs of Zoom and Slack, a world-cup winning Soccer coach, a New York Times bestselling author and many more! There was also on-demand content from across the Atlassian ecosystem covering teams and culture, business transformation, scaling for enterprise, ITSM and ITOM, DevOps and agile, and journey to the cloud.
Of course, Atlassian let us know about the products and updates they have planned for the coming year. Check out our announcement highlights below!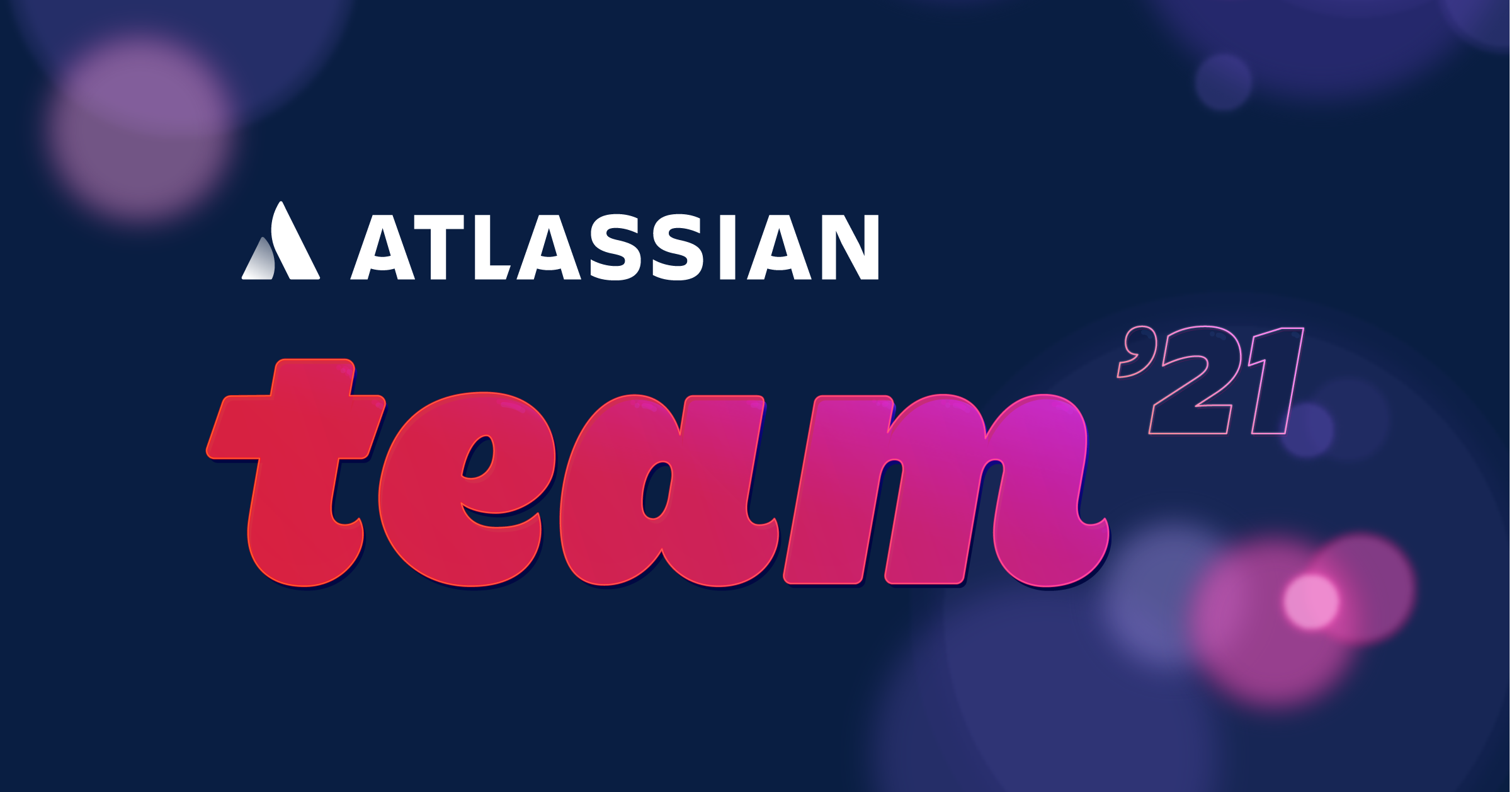 Point A
Atlassian introduced us to Point A - where good ideas become amazing products. Point A is a new generation of collaboration tools that span across all teams in an organization.
Jira Work Management
This work management tool is Jira for business teams, providing a single place to track, coordinate, and manage all aspects of an organisation's work with structure and consistency. Jira Work Management connects seamlessly with Jira Software and Jira Service Management, all with a friendly and easy-to-use interface and 20 business-based templates ready to use. The tool is an enhancement of Jira Core and includes exciting new features such as 'list view', where all your project's work is sorted into a single list that can be scanned quickly, sorted by category, and allows inline editing. The new features will be delivered automatically on April 28th to all cloud-based business projects with no loss of data or changes to settings.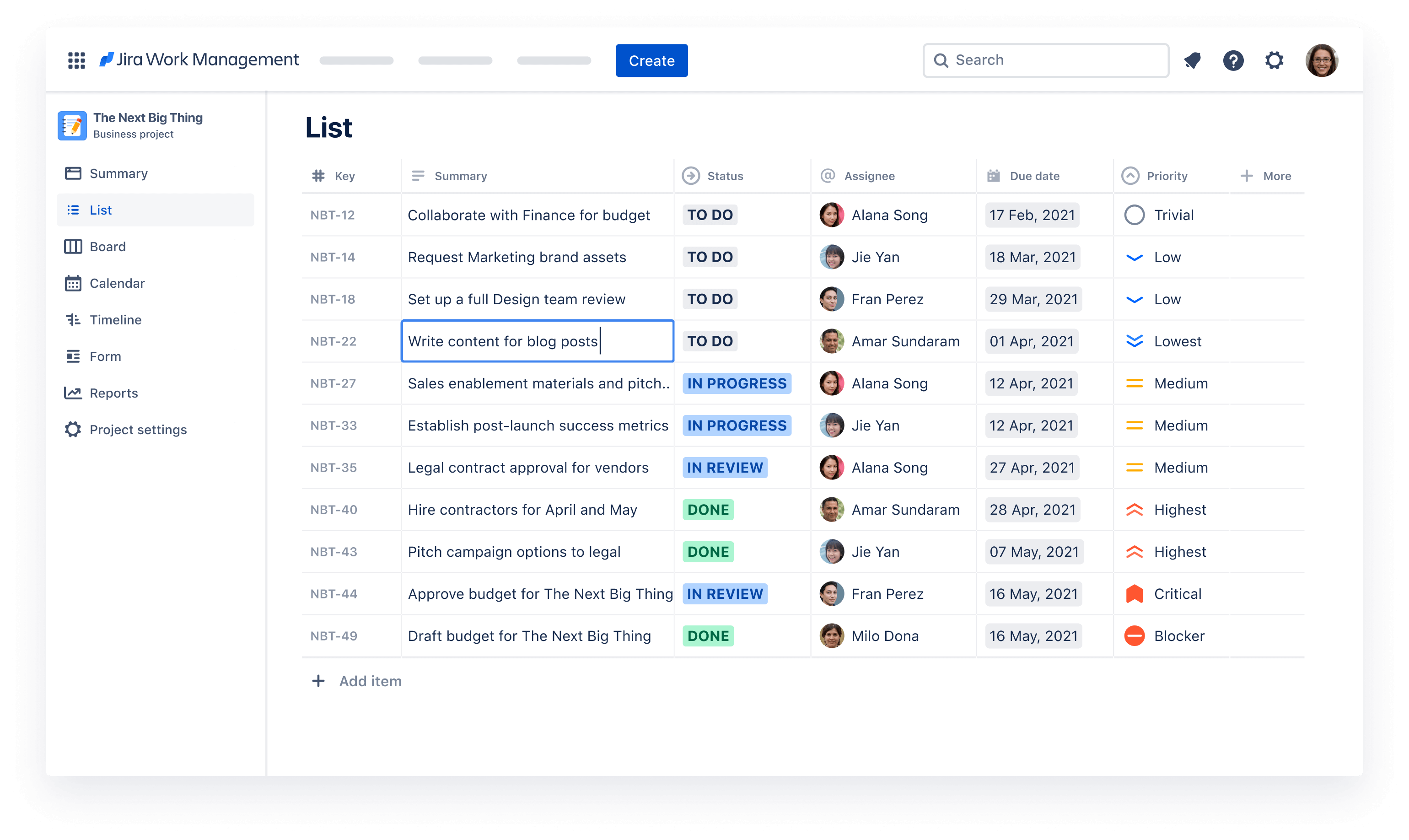 Jira Product Discovery
This tool will help product managers to build what matters! As the first Atlassian tool specifically built for product managers, Jira Product Discovery provides a single place to capture all product insights, ideas, data and engage with your teams. Product managers can prioritize work and integrate seamlessly it into delivery planning and execution. You can sign-up today to join the waitlist to be an early adopter.
Team Central
This is your organized home for teams, enabling you and your teammates to connect and communicate as frequently and frictionlessly as modern work demands. Team Central allows you to track goals and status updates, and connect staff to company values. You can identify problems then connect them to anyone, across any team to fix, giving everyone access to real time progress.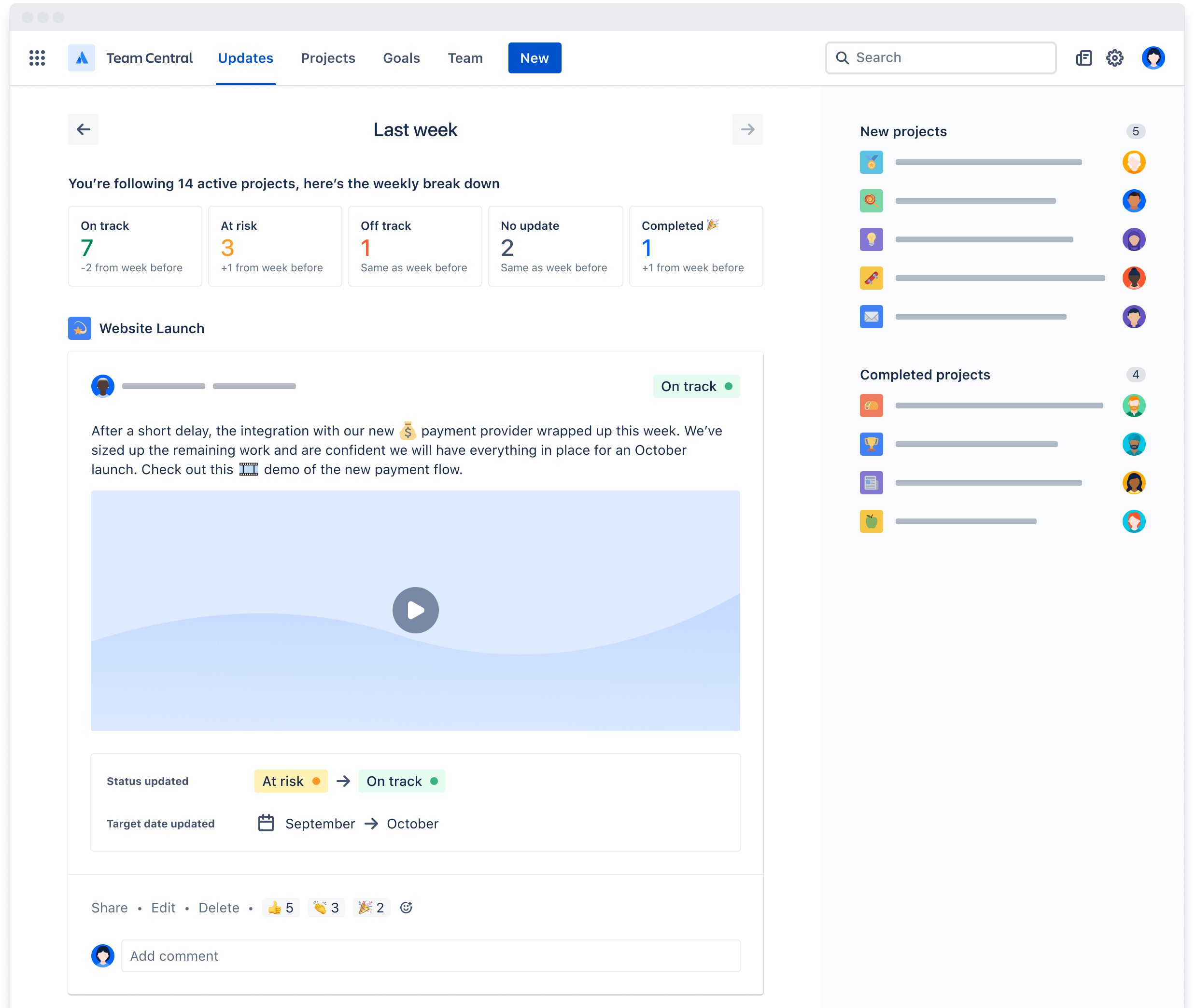 Compass
Compass enables you to track all DevOps work in one central, searchable location and helps software development teams realize the benefits of distributed architectures. The tool guides you through the challenges of data sprawl and connects teams, software components (services, APIs, documentation), insights and policies in one place.
Halp
Halp has recently joined the Atlassian family and is a modern ticketing help desk that seamlessly integrates with Slack and Microsoft teams so you don't need to leave the tool you're using to ask for help.
Remote work
Naturally, there was a huge emphasis on how to continue to work well as a team while working remotely. Atlassian announced they have published their Remote Plays - team-playbook enabling you to follow their lead while working from home.
Updates to assist cloud migration
As Atlassian moves further towards becoming a cloud-first organization, they have made some changes that will help your company on your migration journey:
Cloud Enterprise Edition - Enterprise-grade security, control, and flexibility on Cloud. There will be enhanced security and data compliance, and a platform that drives team collaboration at scale. Unlimited instances, highest uptime guarantee and 24/7 Enterprise support were key features announced at Team '21.
Data Residency - coming later in 2021, Data Residency will be available across all paid plans, expanding capabilities and additional regions. Find out more information here.
We know how challenging it can be migrating to Atlassian Cloud, especially if you have a complex setup with lots of apps, integrations, and bespoke configuration. We have lots of experience with complex setups and can help you plan your journey to the cloud, get in touch to speak to one of our technical experts who will guide you through the process.
Jira Service Management
Jira Service Management brings Dev, IT and business teams together and empowers your teams to deliver great service experiences, fast.
Atlassian is investing in an intuitive self-service portal, a built-in knowledge base, conversational ticketing capabilities using Halp and as a result of Atlassian's recent acquisition of ThinkTilt, ProForma capabilities will be included in JSM, giving you access to an easy forms builder that includes 300+ pre-built templates.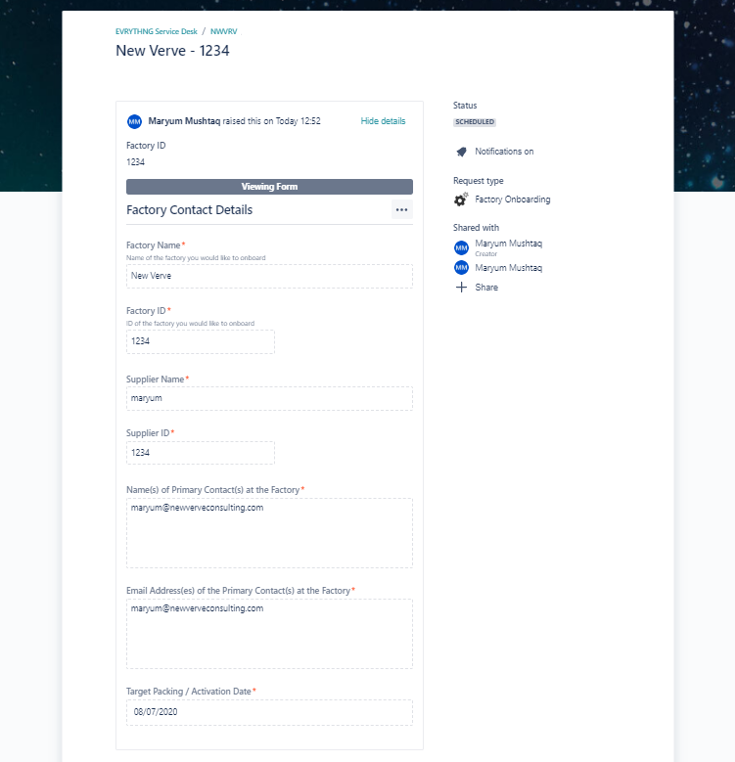 Atlassian also announced that Mindville Insight asset management capabilities will be included in Jira Service Management premium and enterprise plans. Insight enables you to discover and track assets which aid planning, audits, and compliance, making it a great tool not only for teams to manage IT assets but also HR, sales, legal, facilities, and other functions.
Finally, Atlassian's investments in deeper incident and change management capabilities means that your Dev and IT teams can respond to changes and resolve incidents faster, ensuring that you have great customer and employee service experiences that are always on.
Open DevOps
Dev and IT teams can now collaborate on a common platform with Open DevOps! A new pre-configured DevOps project in Jira combining Jira Software, Confluence, BB, JSM and partner tools. Open DevOps enables your team to use the tools they need (and want) to build, ship and operate software effectively.
Access
A reminder that Access has been updated to help unblock users and improve your overall Access experience.
In order to give you more flexibility, Access customers can now set multiple authentication policies to apply to different subsets of users in their organizations.
You can now select one authentication policy to be non-billable so, you can choose small groups of users to exclude from Access billing if they do not want to apply any Access features to that group.
The domain claim email will be removed - instead, managed users will now see a non-intrusive notification on their profile page. This will help customers evaluate Access without unnecessary disruption.
Atlassian also revealed they now support Statuspage and PingFederate, as well as supporting provisioning external users.
Trello
Trello is also receiving an update, as we continue in this era of remote work, in order to combat data sprawl and facilitate collaboration.
5 new board views have been introduced - Timeline, Table, Map, Calendar, Dashboard - to give new perspectives to work and Link Cards give users visibility into their work across other tools.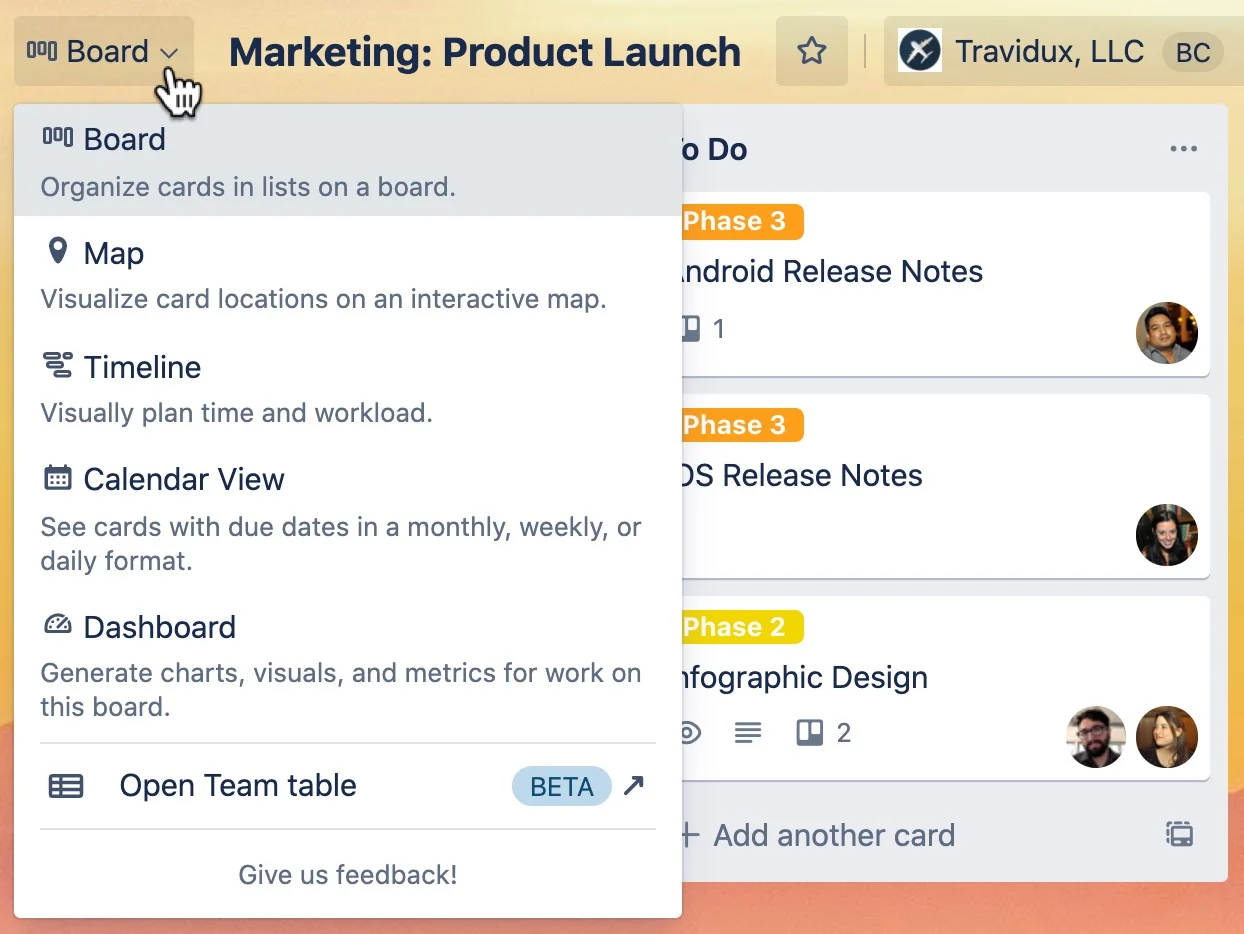 Atlassian will be building on the visual nature of Trello over the next year and they will be opening up boards and cards to bring in data from tools and services that teams already rely on.
Confluence
Confluence enables teams to collaborate on one platform and now Atlassian want to make that even easier while adding more personality to the tools!
Newly available features include new editing capabilities, smart links, page archiving, analytics and team calendars, plus the mobile version has had an upgrade so it now includes features such as dark mode, inline comments, and supports 18 languages.
Coming soon:
customization of pages (cover images, title emojis, space avatars and more)
smart links to display other tools in their native format
scheduled publish
the ability to visualize data in a table into a graph or chart and edit macros in the right rail
And finally, coming later is a personalized activity feed and homepage and the addition of external guest collaborators.
Forge
Forge is Atlassian's new Cloud extensibility platform where you can build apps that extend, integrate, and customize Atlassian's Cloud products. This Cloud-only tool will be generally available to users– including in-house developers and Marketplace partners - on 25 May 2021 and is available for Jira and Confluence today.
"A crisis is a terrible thing to waste"
The Team '21 live broadcasts ended on this note from New York Times bestselling author, Malcolm Gladwell and it acted as a reminder that this past year has shown us just how important effective teamwork is to a company's success. Atlassian have demonstrated that their tools are made with teamwork in mind and will continue to facilitate and improve collaboration across your whole company.
Get in touch if you would like to learn more about anything covered at Team '21, we'd love to assist your team in their Atlassian journey!
---
---