Achieve strategic objectives with Tempo and PPM
This guest blog was submitted by Maxime-Samuel Nie-Rouquette, Global Partnership Marketing Expert at Tempo. Tempo were keynote speakers at our New Verve presents Atlassian in Scotland event in March 2019, where they discussed project portfolio management and how to achieve strategic objectives with Tempo and Jira.
We were recently invited by New Verve Consulting to discuss Project Portfolio Management (PPM). What follows is a condensed version of our presentation on Tempo and PPM.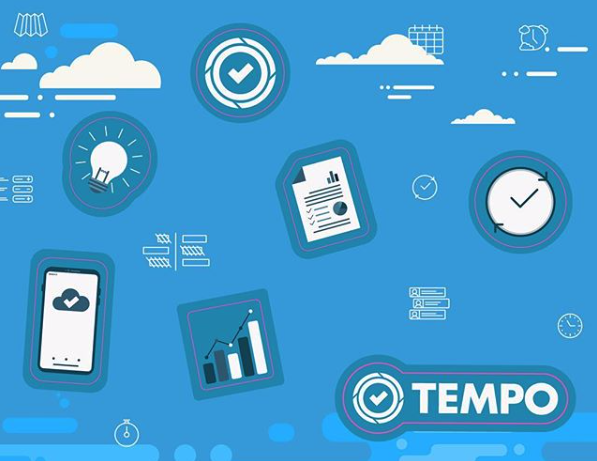 So what exactly is PPM?
PPM stands for Project Portfolio Management. The point of PPM is to be able to prioritize multiple projects, plan them realistically, and staff them with the best possible employees. At heart, PPM is about understanding how all of your projects are going and what you should do next. It enables you to make sure that your work contributes to your goals and that you are heading in the right direction. PPM has several components, including pipeline management, resource management, change management, risk management and financial management.
With PPM, you know that important (and often less risky) projects are the first to be launched, and that qualified staff are available for the job. Leftover resources can then work on other initiatives. When a company neglects to use PPM, they often end up implementing too many unimportant projects. Employees end up overwhelmed and overworked. Projects may end early because of poor quality or a lack of feasibility.
What is Tempo?
Tempo is a leading app for Jira that allows users to see the value of their time. With Tempo, users can better understand which projects and tasks to invest their time in. We have offices in Montreal, Canada; Reykjavik, Iceland; and Stockholm, Sweden, with over 100 employees. Used by over 120 of the Global 500, as well as many small and medium-sized companies, Tempo is trusted by world-leading companies across all sectors.
Tempo offers three efficiency-enhancing products: Tempo Timesheets, Tempo Planner and Tempo Budgets. We assist our users in solving many different problems and use cases with these three products. With Tempo Timesheets, users can track and approve time, report on timesheets with ease and flexibility, and manage accounts. With Tempo Planner, users can plan work for teams, maximize team capacity, and find available resources. With Tempo Budgets, users can view real time dashboards, navigate large project portfolios, and easily create project budgets.
PPM and Tempo
PPM systems are complex by nature; it requires extensive training to interpret the data and apply it to a day-to-day workflow. That's because the PPM solutions that exist on the market today tend to be siloed information systems where few people have access. Those people who do have access are the only ones who can translate what a given system does and how it fits into day-to-day work. Other stakeholders may have difficulty managing the data and acting accordingly.
On the other hand, Tempo's PPM solution in Jira has many advantages. Tempo apps sit directly in Jira, so you don't have to go from one system to the next. There is easy access for all users.

So what are the five components of PPM all about? And how does Tempo sit in?
Pipeline management
Pipeline management means overseeing your current projects and knowing which ones you are going to work on next. It means understanding what to do when. With Tempo Budgets, you can estimate your staff costs, which is both the amount of money you will be spending on that staff, and the number of staff that you need for a given role. With this tool, you can start to manage your pipeline so that operations are always readily visible.
Resource management
Resource management means the efficient and effective development of your organization's resources when they are needed. Tempo Planner can help with a resource planning view, which is a graphical representation of resources and their allocation. It is critical to have the necessary resources to deliver on schedule, and to understand what skills are lacking in order to fill gaps in staffing.
Financial management
Financial management means overseeing budgets and finances for projects and knowing whether or not your business is profitable. Tempo Budgets really shines as an end-to-end financial management tool in JIRA.
Risk management
Risk management is defined as the forecasting and evaluation of financial risks together with the identification of procedures to avoid or minimize their impact. Having accurate and real-time information enables stakeholders to see early warning signs and react accordingly in order to maximize the success of projects. While Tempo does not provide risk management for PPM, there are other apps with options for managing risk in Jira.
Change management
To drive forward a project, you need a good change management regime, from what gets added to the backlog to what should be developed or prioritised. For example, with Tempo Budgets, if you change your budget for a project, you are able to see what it was when it first started, what it is today and what your actual costs are compared to either of those.
Get better insights with PPM and Tempo
It's important to have the clarity needed to solve business problems. Knowing how to make decisions and move forward requires clear, in-depth information. With Tempo, you can enhance your PPM practice in order to better prioritize and plan projects. With better insights, you can benefit from improved business processes and an increased bottom-line.
Discover Tempo's PPM solution!
New Verve and Tempo
New Verve Consulting are Tempo Silver Partners and we offer resale, training and consultancy for the entire Tempo product suite. Please get in touch at info@newverveconsulting.com to find out more.
---
---