Implementation
Whether you are brand new to the Atlassian ecosystem or are planning to expand, we can deploy, configure, and scale your solutions in-line with best practices and according to your business needs.
Our project managers apply tried and tested agile techniques to ensure that all implementation work is planned and managed transparently.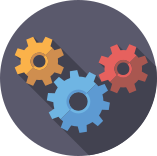 Setup
We can help you set up your Atlassian stack according to your needs.
Deployment
Installation
Migration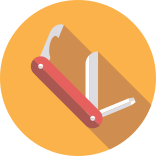 Configure
We can configure your server and applications as required.
Server configuration
Application configuration
Add-on configuration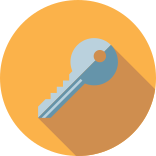 Control
We can refine your working solution and introduce control measures and integrations.
User management
Security and permissions
Integrations
Automation
FAQs
Which applications do we support?

We currently support the following applications on Atlassian Cloud, Server, and Data Center instances:

We also have expertise in a wide range of third-party Atlassian Marketplace add-ons for server and cloud. Some of our favourites include:

What about pricing?

Pricing starts at GBP £75/hour. With every bulk purchase of 50 hours, we offer an additional 10 hours for free.

All prices quoted are exclusive of VAT.

How do we ensure success?

​We apply agile methodologies to plan all work in timeboxes (e.g. 2 weeks) and deliver ongoing increments to the solution. With continuous review cycles and real-time collaboration, we provide transparency and adapt to changing needs.

We always strive to deliver solutions that are high quality, give real value to end-users, and maximise business return on investment.

Need a quote?
We understand that different companies have different needs. There is no one size fits all. That's why we provide bespoke solutions for all our clients.
Simply call us on +44 141 291 5950 or email us at info@newverveconsulting.com and we'll be happy to help.