Why we joined the Scottish Business Pledge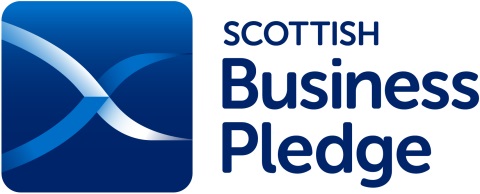 ​The Scottish Business Pledge is a voluntary commitment made by Scottish businesses to promote fair employment practices and boost productivity. As a business, we strongly believe in the values upon which the pledge is built and are delighted to do our part in promoting this initiative.
Each of the 9 pledges contributes to a stronger and more balanced landscape in Scotland, and we'd encourage every business to also make the pledge:
As a small and growing business, I feel it's important to lay great foundations for the future - both for us and for Scottish business in general. I'm proud to say that New Verve already enacts 7 out of the 9 pledges.
Like many other tech businesses, we fall short on gender balance. As we scale over the coming couple of years, this is a key area that we will address. Ultimately, diversity and inclusion are crucial factors to building a more balanced business and culture within it.
We're also considering numerous ways to play a more active role in our community in West Dunbartonshire. One of these is Pledge 1%, a movement of corporate philanthropy, which involves committing 1% of equity, profit, product, and/or employee time for their communities. It's spearheaded by Salesforce, Atlassian, and many other big names in our industry.
Find out more
Check out the Scottish Business Pledge website for more information.
The pledge wall illustrates the range of businesses that have already made their commitment to a fairer Scotland.
---
---