New Verve is now listed on G-Cloud 11
New Verve Consulting has been listed on G-Cloud, the UK Government's procurement framework for 4 years now. We're delighted to continue to offer our services on the very latest iteration: G-Cloud 11.
As an authorised supplier on G-Cloud 11, public sector organisations can procure our services without needing to run a full tender process.
Our services in G-Cloud 11 span three categories:
Cloud hosting: Atlassian as a Service
Cloud software: Atlassian Cloud - Annual Subscriptions
Cloud support: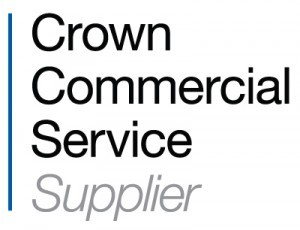 Cloud hosting
Cloud hosting covers the provision of platform or infrastructure services 'in the cloud'. In this category, we provide Atlassian Server and Data Center applications as a cloud service via Amazon Web Services: Jira Software, Jira Service Desk, Confluence, Bitbucket, Bamboo and Crowd.
We also support all Atlassian apps and most Marketplace apps.
Our aim is for public sector organisations to reduce the cost, complexity, and risk of ownership by using our service.
Cloud software
Cloud software services are applications that are accessed over the web and hosted in the cloud. In this category, we resell subscriptions to Atlassian's SaaS offerings.
'Atlassian Cloud' delivers the power of collaborative tools such as Jira Software, Confluence, Bitbucket, and Bamboo. This service is hosted and delivered by Atlassian. As a delivery partner in Scotland, we can provide annual subscriptions and value-add services via PO on payment terms to the public sector.
Cloud support
This category is all about helping public sector buyers to set up and maintain their cloud hosting or software services.
We provide two key services in this category, ultimately helping our customers to design, build, deploy, and support Atlassian solutions that meet their specific needs. We work with both technical and non-technical teams, and have highly-trained staff that specialize in collaborative tooling such as Jira Software.
Find out more
To find out more about G-Cloud 11, search for 'New Verve Consulting' on the Digital Marketplace. If you'd like to speak with us, feel free to call the team on 0141 291 5950.
---
---