Meeting Rising Customer Expectations with Jira Service Desk and Refined
​Genevieve Blanch, Partner Manager at Refined and sponsor of New Verve presents Atlassian in Scotland 2020, discusses the importance of ITSM within an organisation and how Refined can be used to exceed customer expectations.
Providing a sound customer service experience need not be limited to B2C. The value gained from exceeding customer service expectations is no longer only true for Business-to-Consumer (B2C).The way we go about providing service to B2B customers or employees within an organization has never been as crucial as it is today. This rise in importance goes hand in hand with the growth of IT Service management (ITSM) as an approach to customer service. ITSM is believed to be one of the most efficient and helpful methods for both the customer and the IT user, hence its growing popularity.
"A customer-centric mind-set is just as critical in the B2B space, and more and more executives are developing B2B customer-experience strategies with striking results"
- McKinsey and Company Report.
So what exactly is ITSM?
IT Service Management, commonly referred to as ITSM, is a structured approach for IT to service customers. Atlassian defines ITSM as:
"How IT teams manage the end-to-end delivery of IT services to customers. This includes all the processes and activities to design, create, deliver, and support IT services"
The 'service' part, and the way we connect IT to customers across an organization is core to ITSM. Jira Service Desk is an ideal foundation for ITSM especially with Jira at it's foundation. It is built with a team focus to connect teams with the answers they are looking for using IT processes. A customer would typically submit a ticket known as a 'request' to the Jira Service Desk portal, and/or gather information and resources from the help center. The ticket then gets placed in an automated workflow and then sorted into the IT teams queues.
And what is Refined?
Refined is the difference between meeting and exceeding customer expectations with Jira Service Desk. Refined is an app installed onto Jira Service Desk (Data Center, Server and Cloud) to add a higher level of customization, design and usability. Refined comes with easy to set up design options (no coding needed) so that the organization's brand can be applied, and the layout customized to feed useful information and quicklinks to the customers. Crucially, Refined adds the capability to re-organize the site structure so that Jira projects and Service Desks as well as helpful links are easily accessible from a top navigation menu.
Below is an example of a branded help center harnessing the power of Jira Service Desk and the raised user experience that comes with Refined: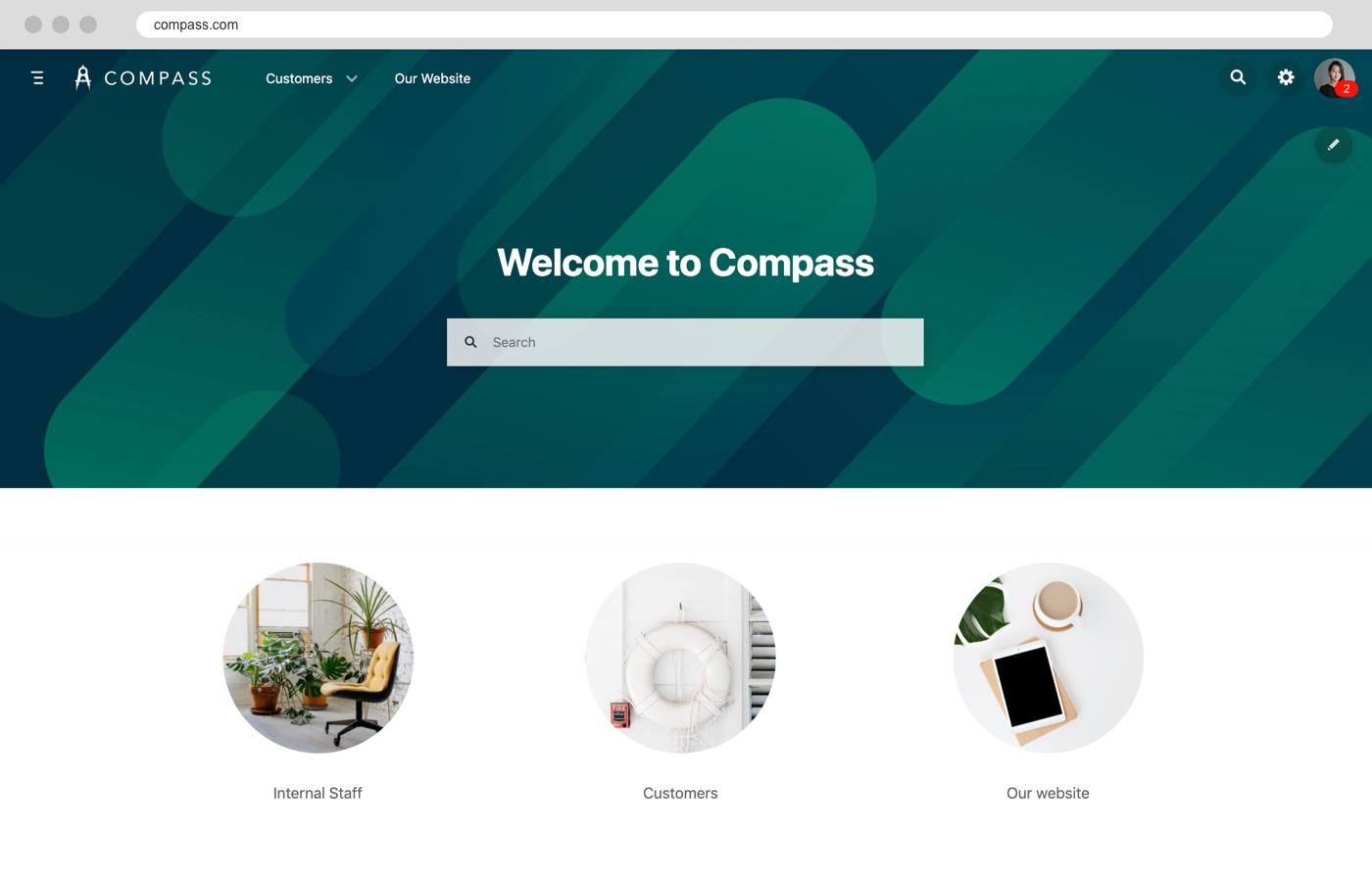 Example of a request view for the customer engaging with a Jira Service Desk and Refined: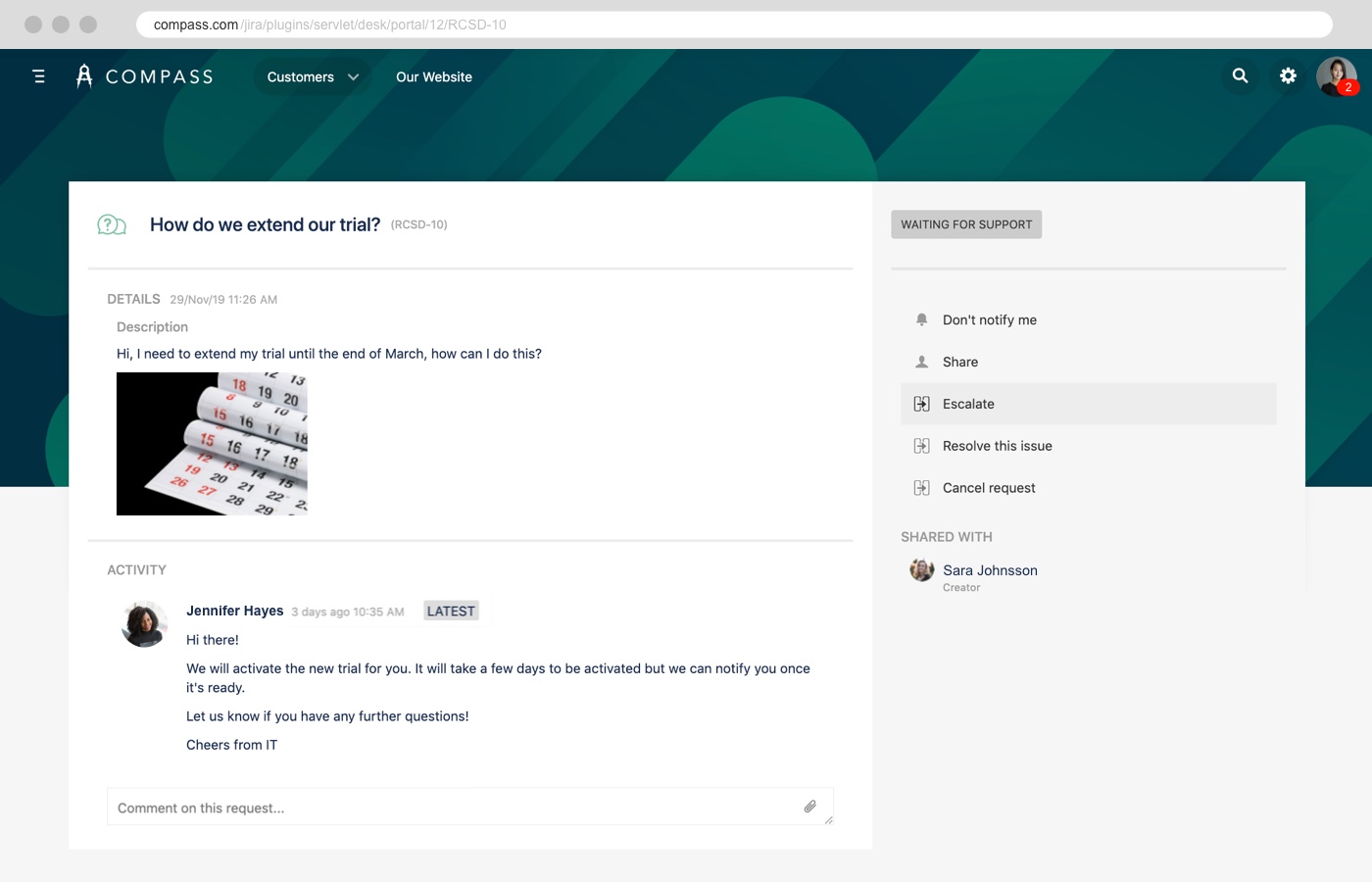 How to build an ITSM system to meet customer expectations?
Many organizations have charged ahead in the way they conduct ITSM and in some cases exceed their employee service expectations. One such example is a bank headquartered in Sweden called Klarna. Klarna uses Jira Service Desk and Refined to provide a "smooth" service experience for the entire organization seeking information and resources. Using Refined they were able to deliver a personalized service experience, a better structure and navigation of the information and resources within their service, and a vastly improved self service.
Want to learn more?
Meet Refined at New Verve presents Atlassian in Scotland 2020 on 10th March 2020 in Glasgow to find out how Refined can personalise the service experience provided by your organisation. You can also try Refined for Jira Service Desk, and/or speak to New Verve about setting this up for your organisation.
---
---