5 Steps to Next-Level Customer Support with Chat
Agnieszka Jozwiak, Senior Product Marketing Manager at Spartez Software, has submitted a guest blog detailing the importance of delivering outstanding and continuous customer support and how this is possible in any organisation.
Staying connected in the age of information is nearly as natural as breathing or eating. According to Statista, the number of people using smartphones surpassed 3.5 billion, so it's certain you will encounter at least a couple of strangers with their mobile phones in hands within the next few days.
The shift towards instant communication has forced major changes in the way we see customer support services. We no longer need to rely on one channel only, such as phone or e-mail support. The development of most popular messaging apps led to improving existing ways of communication between customers and support.
That's how chat support was born. In this article you will find out, how to effectively use chat applications, such as Chat for Jira Service Desk, in customer support to achieve better results and build trust.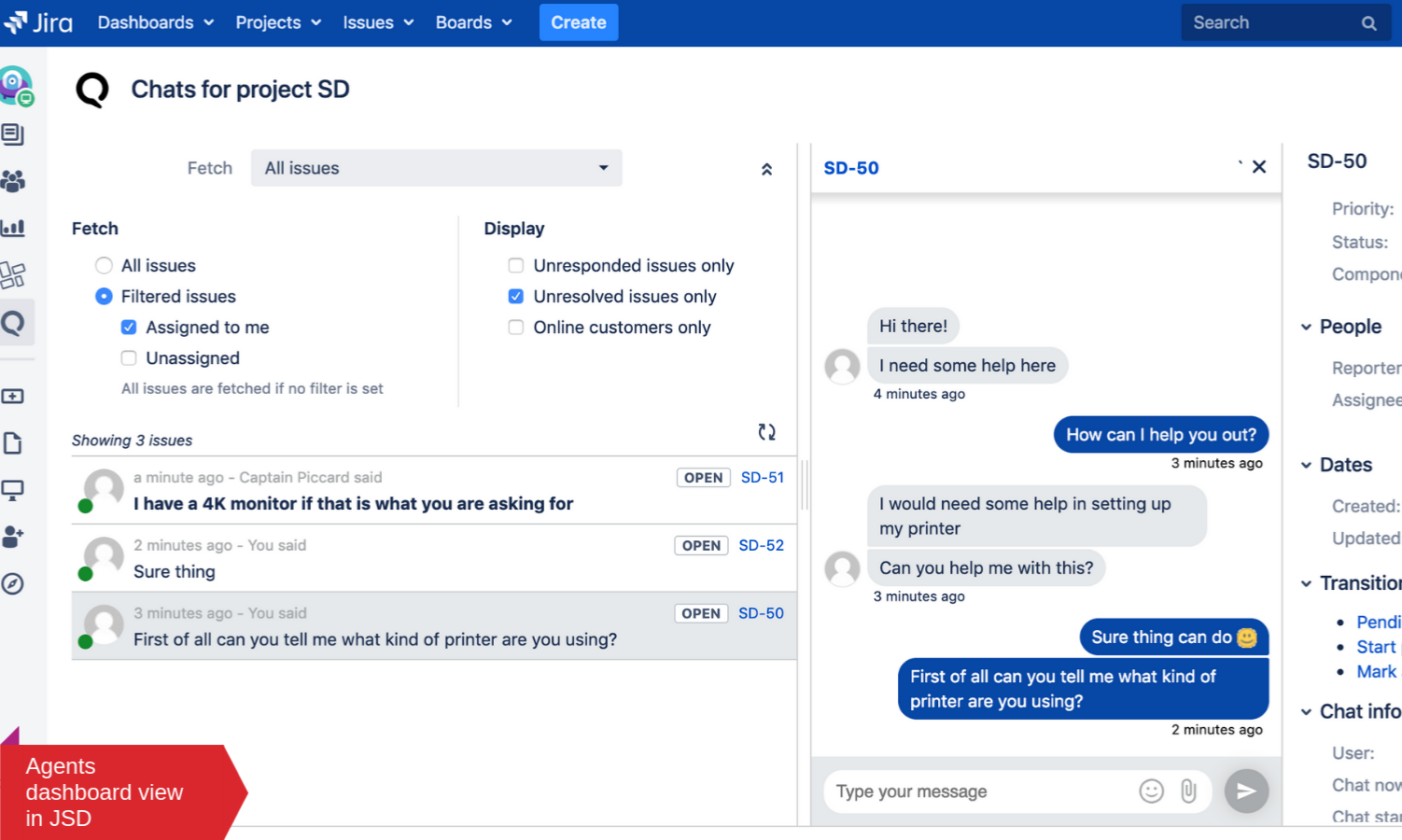 Customer support is the first point of contact – make it work
Providing excellent customer support is the struggle of many organisations, especially those who need immediate reactions to any requests that customers may have. Each year US-based companies lose about $62 billion due to poor customer experience. This is 49% of consumers switching to a competitor brand solely because they didn't enjoy contacting support.
Reasons are various. The response time might have been way too long, the inquiry was neglected or ignored, the customer support specialist was rude, or there was no solution to the problem. The effect, however, remains the same – a disappointed client that might share their negative experience elsewhere.
Is there a way to fix it? Yes, by being responsive and open. Providing quick response to concerned customers encourages them to pay more in the future. It's worth remembering, that having positive experience with support makes people incredibly satisfied. Customers know they can expect good quality service and are more likely to stay with the company.
How can companies ensure the highest standards when it comes to customer support? Here are 5 tips on how to make more clients happy with your products or services:
1. Easy access is everything
The contact page is probably one of the most often visited on your website. It's essential that the channels you provide for customers are easily accessible. No one has the time to look for the tiny e-mail address at the end of a lengthy landing page. If the customer can initiate a conversation with the support team from the main website, it means you're doing it right. The easiest solution for it is a chat widget or a link to contact page in the top menu.
2. Decrease the response time
Requests sent by customers should be addressed immediately. Chat applications allow customer requests to be handled quickly, so the troubled client doesn't have to wait for a fix. If the company has their support team available 24/7, that's perfect. There are, however, smaller organisations, where customer support can't handle all requests in real time, for example during the weekends, holidays and nighttime. They can implement AI where possible to help with the most common questions. The solution can also inform about business hours and expected time that the issue would be resolved.
3. Get rid of the friction
A customer that reaches support is often already concerned and stressed, so the easier the access to support channels, the better. If the service doesn't require logging in to an account to resolve the issue, let your customers stay anonymous. With more complicated requests, asking for an e-mail or username should be just enough to identify and help the customer. This guarantees quick help and a happy client.
4. Efficiency goes first
Most of the issues customers experience are very common and easily resolvable. For these, it's best to set up an informative knowledge base or a chatbot, that can automatically provide answers to frequently asked questions. If both are lacking, it is good practice to create a larger document with ready-made answers that the team can copy and paste to speed up the process. It gives customer support enough time and space to focus on other more difficult cases without leaving anyone hanging.
5. Keep your team happy
It's no secret that the key to excellent customer support is a happy team. One that can count on a solid source of information and help customers using reliable tools. Support agents feel secure and confident when a lot of their work can be automated or accelerated through ready-to-use processes. Maintaining great atmosphere in the team can do wonders to the way it performs. It's not just about the toolset anymore, it's about the can-do attitude that is genuine.
With customer service in mind
We believe that delivering the best product support is the ground to a successful company, so when we at Spartez Software built Chat for Jira Service Desk, it was to meet our own needs. Seamlessly integrating the live chat with issues and support requests in Jira made handling customer requests simple and quick.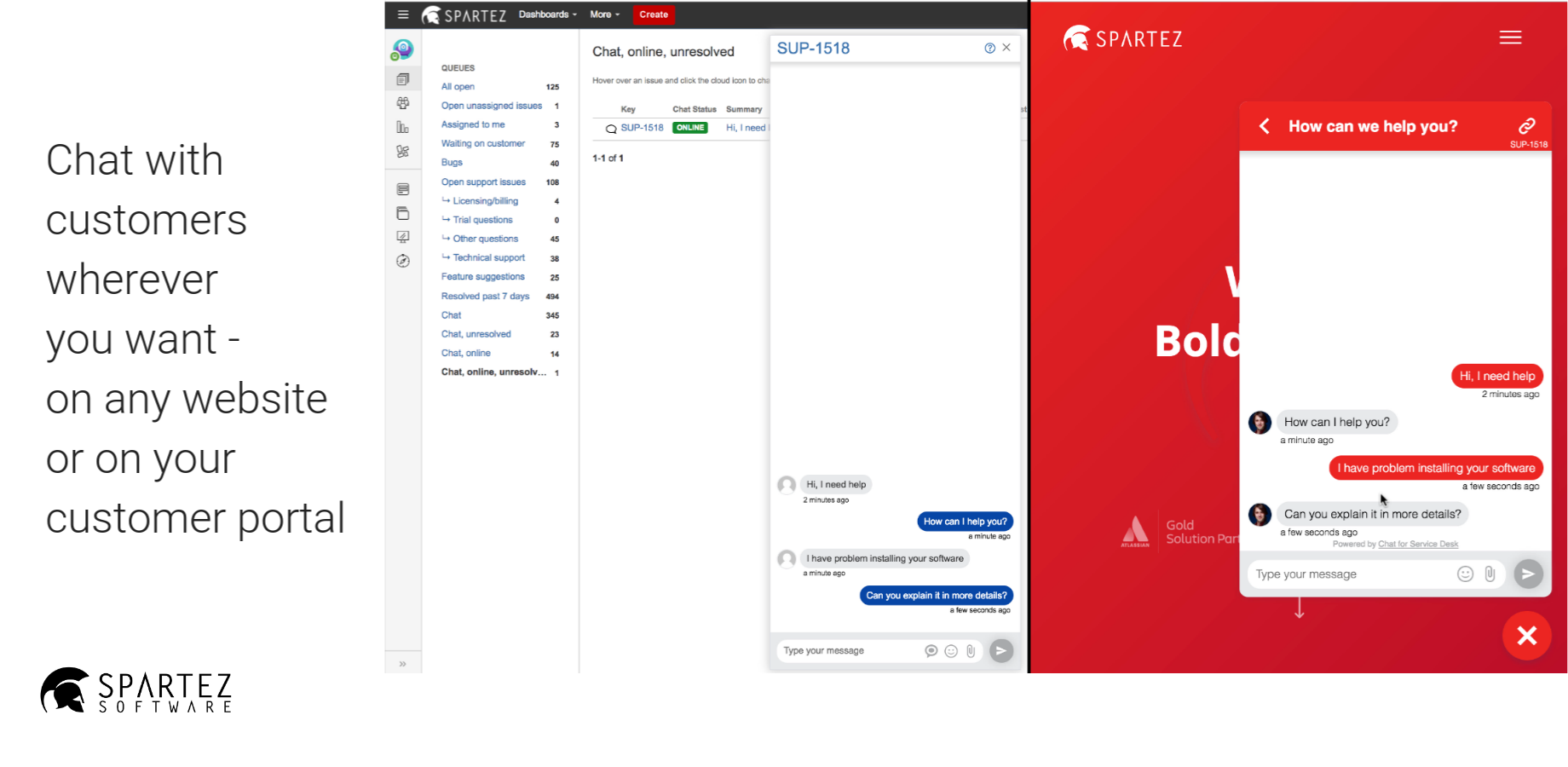 Try Chat for Jira Service Desk for free and make your customer support outstanding.
Want to learn more? Please get in touch with New Verve to discuss your IT Service Management needs or register to attend our forthcoming Atlassian-sponsored ITSM event, New Verve presents Atlassian in Scotland 2020.

---
---