Synergy Learning, a long-term client of both Atlassian and New Verve Consulting, engaged our professional services for assistance with cloud migration. Following a re-evaluation of their previous working practices, Synergy Learning made the decision to migrate their Jira Service Management Server projects into Atlassian Cloud.
About Synergy Learning
Synergy Learning is an award-winning learning technologies company providing e-learning services to a global customer base since 2005.
The business works with brands like Samsung, Save the Children and Hyundai Motors to create engaging, intuitive and accessible learning technology that delivers meaningful, measurable results to over two million learners in over forty countries worldwide.
Planning further migration
Having already migrated their Confluence instance into Atlassian Cloud, Synergy Learning understood the importance of taking further steps to update their processes. The learning-focused platform saw the advantages of continuing migration to Cloud over remaining on Server, particularly in terms of scalability.
When seeking help with migration, our clients informed us that they utilise Jira Software and Jira Service Management together in order to transfer tickets between the two Atlassian systems. As such, Synergy Learning was keen to adopt a hybrid approach, which would allow them to leverage the benefits associated with Jira Service Management Cloud while maintaining the functionality of Jira Server. However, Synergy Learning expressed concerns regarding the costs of maintaining both cloud and server instances.
Another concern was the lack of functionality between the main components of ScriptRunner and Atlassian Cloud. Keeping in line with our client's focus on expense, we were able to find replacements on Cloud which were more cost-effective in the long run.
Upon completion of the initial discussions with Synergy Learning, they felt confident that we could assist them in migrating Jira Service Management with all the required applications and without unplanned costs or disruptions.
Migrating to Jira Service Management Cloud
Synergy Learning required a cloud migration for Jira Service Management, which houses their service desk for both internal and external issues. In addition to this, we helped with the migration of eazyBI, ScriptRunner and Tempo, alongside supporting their internal migration of Refined by answering queries. In order to better facilitate a smooth transition, we suggested holding regular meetings with relevant stakeholders to review and feedback on the project. While these meetings were scheduled, we also offered flexibility to provide help as needed.
To begin, we conducted a thorough audit to identify the projects, scripts, configurations and reports that were essential to Synergy Learning's functionality. Through this audit, we were able to determine with the client which components of Jira Service Management needed to be migrated to Cloud. We ensured that our aims were aligned with that of the clients by validating the migration plan with the relevant stakeholders, which allowed us to avoid any surprises further down the line.
Once this process was complete, we began a staging migration, which acts as a test prior to the production migration. This migration included eazyBI, ScriptRunner and Tempo alongside Jira Service Management. Any issues identified within this stage were promptly fixed following communication with the client. In order to have more control over the migration, we wrote scripts for Tempo separately, ensuring a smooth transition. This was done in order to ensure comprehensive testing and allowed us to run through the migration to ensure no issues arose prior to the production migration. Overall, this process was successful with no major issues raised, setting us up for a seamless migration.
The next step was to undertake the production migration, which is the real migration and followed the same steps as the test. To ensure minimal impact on the Synergy Learning team, migration had to be executed on the weekend when their office was out of hours. As such, migration began on a Friday night and was completed by Saturday afternoon. We used the remaining time on Sunday to further assist and ensure that Refined was configured, alongside testing the functionality of Jira Service Management Cloud and the migrated applications.
One particular challenge that we faced during this project was dealing with the hybrid environment and controlling the associated costs. We worked closely with Synergy Learning to evaluate their specific requirements and devise a strategy which balanced the benefits of migration with cost. By taking this approach, we were able to successfully navigate the hybrid model. Furthermore, a critical aspect of the migration was redirecting Synergy Learning's customers from the initial Server service desk to the new Cloud one, which was tested to avoid any issues the client may have faced once the migration was live. The overall migration was executed smoothly due to the client's preparedness within their team. By effectively preparing for the migration, the transition was relatively simple, with few roadblocks or disruptions.
How has the migration assisted Synergy Learning?
Overall, the Jira Service Management migration has empowered the client's learning platform with improved reliability and performance, alongside streamlined operations. While the client maintains a hybrid approach, they are still able to contribute a user-friendly experience for those seeking their service desk.
Throughout the migration, any issues that arose were resolved promptly, with all necessary components being thoroughly tested for functionality. Consequently, the migration proved to be a success, meeting all predetermined timelines and targets without experiencing any disruptions to the team. The primary focus of this migration was Jira Service Management, with an emphasis on a 'cloud-first' approach in order to promote the benefits of migration. We were able to build effective communication channels with the client, and their proactive attitude allowed for a successful migration.
If your team would be interested in finding out more about our cloud migration services, get in touch. Our cloud migration team can offer expert services and advice.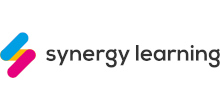 Client: Synergy Learning
Technologies:
"New Verve Consulting is a trusted partner and advisor to Synergy Learning for all things Atlassian. In fact, in many ways, they *are* Atlassian to us! They do a superb job in helping us to utilise the Atlassian systems to their full potential"
- Peter Hinds, Head of Operations