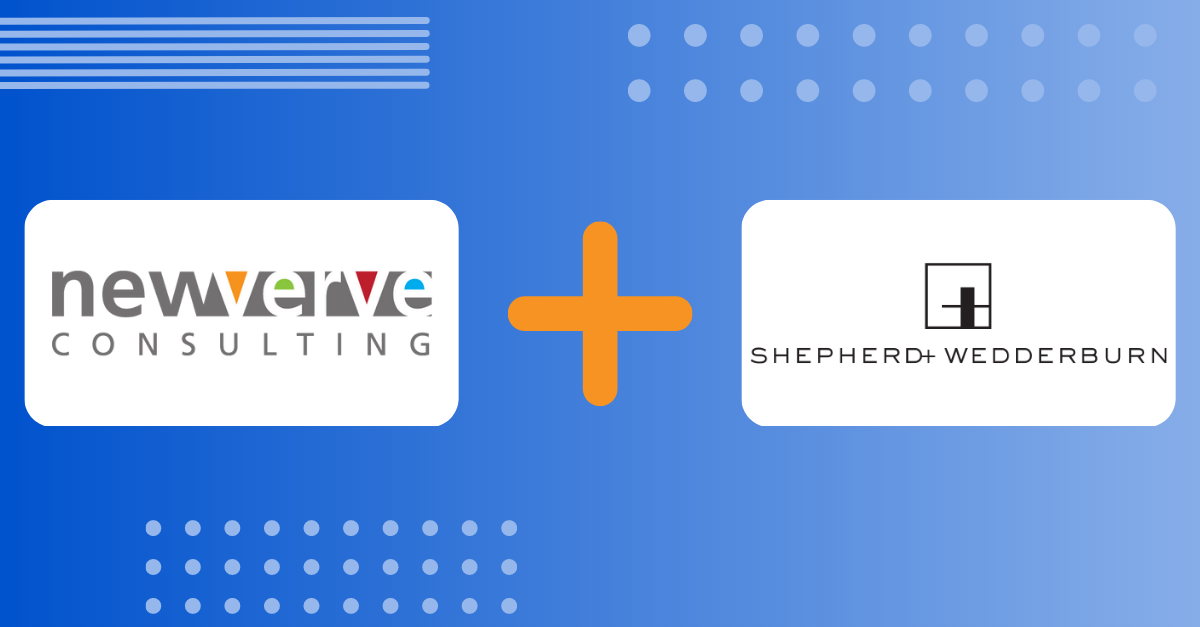 After many successful years of using Atlassian tools on Server, Shepherd and Wedderburn approached us to assist them in migrating to Cloud.
They required a migration of Jira Software, Jira Service Management and Confluence, plus many of the additional apps they used on these platforms to customise their instances.
About Shepherd and Wedderburn
Shepherd and Wedderburn is a Scottish-headquartered UK law firm. They deliver expert legal advice to commercial, public sector and private clients with both UK and global interests across a diverse range of sectors.
Looking towards the future
Having used Atlassian Server tools for many years, Shepherd and Wedderburn knew Cloud is the future and - with the end of Server drawing nearer - there was a need to modernise.
Shepherd and Wedderburn were also aware that Cloud Migration would bring them added benefits, such as the ability to automatically stay up to date with the latest releases. As a large company, with substantial organic growth, this migration would also give them a chance to take stock and refine their processes.
They were concerned with data residence and security, which can often be a worry stated by Server customers. However, Atlassian's security guarantee and zero-trust approach mean checkpoints for every user and every tool. It's even stated that 94% of businesses surveyed said security improved after migrating to the Cloud.
Therefore, Shepherd and Wedderburn were ready to make the move to Cloud.
Migrating to the Cloud step-by-step
Shepherd and Wedderburn required a Cloud migration for their entire Server site, which included Jira Software, Jira Service Management and Confluence, plus the set-up of Atlassian Access.
We started by undertaking an initial discovery phase, including an audit of the tools and apps the Shepherd and Wedderburn teams required. Within this discovery, we investigated migration paths and whether or not the current products, configurations, sizes, and versions were compatible with Cloud. This gave us an opportunity to source replacements, manually clean up data and update apps.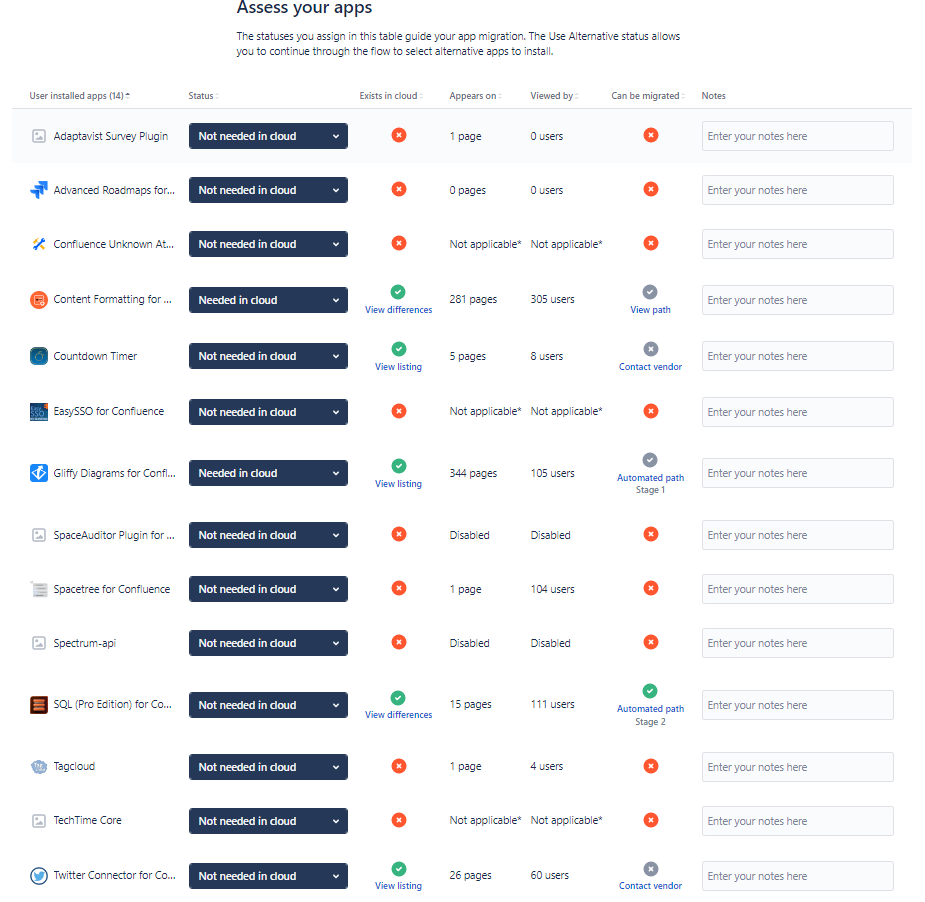 We were also able to estimate a timeline of the tasks and initial budget to keep the client informed about the process and allow them to sign off on these aspects. Communication was key at this stage to avoid any issues at a later date and to ensure we were moving in the right direction for the customer.
As highlighted, security and data residency were concerns for Shepherd and Wedderburn so we ensured we had set the data residency of their instance to be Europe prior to migration. We also installed Atlassian Access to provide Single Sign-On (SSO) and allow Shepherd and Wedderburn admins to centrally manage users and apply any security policies from their identity provider to Atlassian Cloud products.
The next step was to undertake staging migrations; we treated these as we would an actual migration. In order to facilitate the staging migration, we enlisted the help of Atlassian's Migration Assistants. As we found out in the discovery phase, some of the apps had to be manually migrated but a large chunk of their Jira and Confluence setups could be migrated using Jira Cloud Migration Assistant and Confluence Cloud Migration Assistant. We could rely on these tools for a more efficient migration and to do the work in line with Atlassian best practice.
Ultimately, this step gives us a chance to clean up, troubleshoot and fix problems with the data so when it comes to the production migration, issues should be minimal.
These staging migrations also gave Shepherd and Wedderburn the opportunity to review the migrated data to confirm they were satisfied. We collaborated with the customer throughout this stage, giving unbiased advice to achieve the best results possible.
Now came the actual migration, in which we followed the same path as the staging migration. There couldn't be any users on the system while we were migrating to ensure the most recent changes were brought to Cloud and we wanted to avoid disruption to Shepherd and Wedderburn's working hours so, we started at 6 pm on a Friday and worked through the weekend.
We had worked out many of the kinks in the staging portion - as this was a large-scale migration we knew it would take a while however, we did not anticipate the full length of time this process would take.
We migrated Jira and Confluence separately and the Confluence migration went without a hitch. The Jira migration, however, faced some timing issues due to the large scale of the instance. After an unsuccessful first run with the migration checks taking longer than expected, we refined our process by migrating lesser-used and inactive Jira projects throughout the week and focusing on more high-profile work at the weekend. This meant minimal disruption to Shepherd and Wedderburn and we could ensure each step was migrated fully.
At the end of this process, Shepherd and Wedderburn had a fully functioning Atlassian Cloud instance with Jira Cloud, Jira Service Management and Confluence Cloud ready to use.
A communication-fuelled migration
The outcome was a gradual and well-managed migration to Atlassian Cloud with steady streams of communication throughout.
We made sure to maintain weekly updates with the team and additional communication beyond these when needed. This meant that the customer was informed of and included in decisions throughout and was satisfied with each step on the migration path.
This was a large-scale migration with different approaches throughout but by breaking it down and consolidating our work at each step, we were able to achieve a fit-for-use Atlassian Cloud solution with a happy client.
If your team is considering their move to Atlassian Cloud, then get in touch. Our expert Cloud Migration services can help your team choose the correct migration path for an easy transition.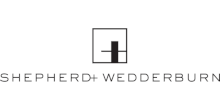 Client: Shepherd and Wedderburn
Categories: Cloud Migration
Technologies: Jira Software, Confluence, Jira Cloud Migration Assistant, Confluence Cloud Migration Assistant
"New Verve has a thorough knowledge of the Atlassian suite and was able to leverage their knowledge of other clients' environments and experience to provide us with robust guidance to make key decisions related to our migration. They proved capable in terms of delivering our project and the communication was strong between our teams which is a large part of any engagement."
- Steve Dalgleish, Head of Technology