Kantar reached out to our expert team to seek assistance with establishing a single Atlassian Cloud instance that addresses the needs of the Kantar Global team alongside the existing Kantar Worldpanel UK users.
We delivered a complete solution for Kantar's data processing needs, which integrates with a variety of existing platforms and automates Kantar's data workflow. Kantar is at the forefront of data analytics and modelling, so they required an innovative solution to streamline requests from a global team.
Results at a Glance
Migration of UK site from a self-hosted server infrastructure to a global Atlassian Cloud site.
Creation of an integrated workflow management solution to facilitate the processing of customer data and associated data models.
Initial design of a custom service desk to facilitate data processing requests.
About Kantar
Kantar is the world's leading data, insights and consulting company. Founded in 1992, the Kantar Group has more than 25,000 employees in 100 countries, working to provide insights and recommendations to their extensive list of clients. As a company that collects data digitally and shares its insights in real-time, they required a solution that was reliable as well as adaptable to the many markets they analyse.
The search for an improved solution to their operations was exacerbated by their plans to enforce a global transformation project (known as PRISM). This involved aspirations to implement a new platform designed to replace the majority of tools used for data calculation, reporting and analytics. Such plans for a unified platform required Kantar's UK panel team to have a thorough solution to all their data processing needs.
We created a bespoke solution to facilitate part of this transformation using tools from the Atlassian stack and additional apps. Through a process of discovery and scoping, our team created a process entailing an Atlassian Cloud migration alongside a solution that fit their exact needs.
Kantar's Journey to Cloud
To begin the process of streamlining Kantar's data processing needs, we carried out a cloud migration, which acted as the first step of our overall solution. We worked with Kantar's internal teams to move their Jira and Confluence instances from Server to Cloud. This migration was carried out solely for their IT team and allowed their users to benefit from improved uptime and reliability when compared to their existing server setup.
We started this process by completing an initial discovery phase, where we worked hand-in-hand with Kantar to understand their expectations for their new system. This was followed by an audit, which allowed the teams to take a more in-depth look at the tools and apps that would be required within the migration, alongside a timeline and initial budget for the service. Such measures allowed both our team and Kantar to understand the scope of said migration and prepare for a successful transition. In line with our process, a staging migration was carried out prior to the production migration, allowing our team to anticipate any potential roadblocks. The migration of Kantar's IT team proved to be successful, allowing New Verve to undertake the next step within the solution.
Investigating possible solution avenues with Kantar
With the migration completed, it was time to fully explore how our team could deliver a single Atlassian Cloud instance for Kantar. Our proposed solution consisted firstly of Jira Service Desk which was utilised for request management and workflow, alongside Confluence, which delivered the required evidence library. Security and user management considerations were facilitated through Atlassian Access.
Our team at New Verve also proposed to utilise out-of-the-box functionality when possible, and aimed to deliver on the fronts outlined below: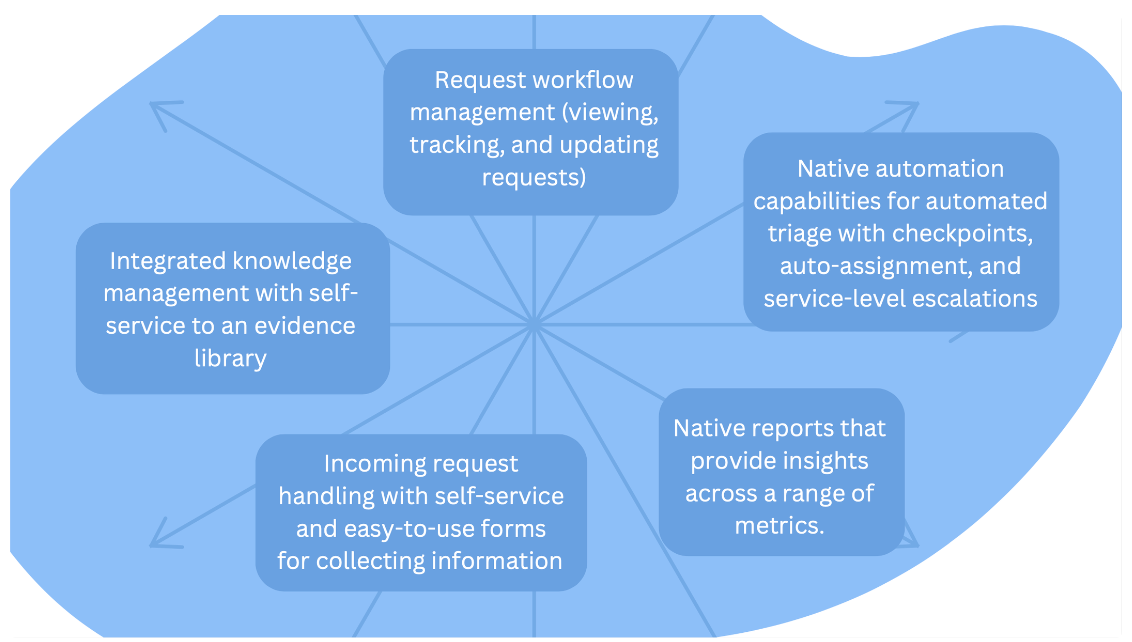 In addition to this, we saw it as vital to implement certain automations to assist Kantar with their transition. Some of the automations that we implemented included:
Custom notifications on specific events to chosen users/groups: Custom notifications sent to teams when issues reach a specific status. The majority of automations were used for custom notifications; in a total of 18 pages of automations, 15 are just for notifications.
Automatically transitioning issues when custom criteria are met: The issue is transitioned to the next status when all sub-tasks of an issue have been completed/linked issues have been completed/a certain amount of time has passed.
Automatic creation of issues/sub-tasks: When issues that meet specific criteria are closed, a set of sub-tasks based on values selected when requests are created.
Due to the specific requirements of Kantar's solution, New Verve proposed the implementation of several API-based integrations to extend the native capabilities of Atlassian products. This was achieved by our development team which was able to integrate Jira with their existing systems.
Enforcing a multi-faceted solution
Through the investigation process, we were able to gain an even more thorough understanding of the scope of such a solution. Following several meetings, it was decided that solution efforts should focus on the existing Kantar Worldpanel UK users rather than the Kantar Global team. As such, we proposed a phased approach to delivery, which commenced with discovery, in an effort to understand each element of the existing workflow in more detail. The final solution was in three phases which are outlined as follows:
Phase 1:
Discovery and Prototype
Following a series of discovery workshops with the team at Kantar, we were able to collect further information pertaining to request categories and the associated meta-data, process workflows, required automation and systems integrations - in addition to reporting. This allowed us to gain a thorough understanding of Kantar's operations and how we could best personalise a solution that would facilitate their processing needs.
A rapid prototype was developed in an iterative fashion to deliver a native baseline Jira configuration on the agreed items. This was carried out to facilitate the early evaluation of the overall design and to test the working principles. As this was simply a prototype, it was not production ready and excluded any bespoke integrations that were identified in the requirements.
Phase 2:
Implementation
Following the outcomes from Phase 1, we proposed a fixed Agile budget designed to help transition from the rapid prototype to production-ready solutions that could be scaled for future needs. Due to the nature of Kantar's needs, the implementation process had to be split further into multiple phases of work. This allowed our team to identify and resolve roadblocks in a more efficient manner, as all issues could be tracked to a particular phase of work.
Within this phase, we also used a multitude of marketplace apps, with the implementation of Refined acting as the first step, as the Cloud Portal allows much more customisation than out-of-the-box Jira. In addition, we also implemented Extension for Jira Service Management to further extend Jira's functionality for their specific use case. Towards the end of this phase, our team was able to deliver on all agreed workflow management needs, alongside the appropriate integrations and refinements.
Phase 3:
Support and enablement
As the needs of Kantar were quite specific, our team recommended the provision of training days to admin and end-users. These took the form of presentations and discussion sessions and were introduced to Kantar with flexibility according to their needs. In addition to this, we also offered our full support with the ongoing use of our solution. As part of this support, we also provided Kantar with runbooks to enable them to maintain the configuration.
Plans for future scalability
As part of their global transformation project, a priority for Kantar has been to ensure that any solution implemented has the capacity for future scalability. The tools used within the solution (which included Jira Service Management, Confluence and Atlassian Access) each have a flexible infrastructure. Such tools are prepared for potential increases in data volume and user demand, allowing Kantar to adapt rapidly to any changes. It was vital for both our team and Kantar to establish scalable data management practices, bringing them one step closer to enforcing components of their PRISM project.
Roadblocks and challenges faced
Due to the multifaceted nature of the project, our team faced a variety of challenges pertaining to the design and delivery of an appropriate solution. Despite discussing the establishment of a single Atlassian Cloud instance for the Kantar Global team in addition to the UK Kantar Worldpanel, this was ultimately rejected from the scope of the solution. As the project consisted of many phases that had to be carried out on a less structured basis, it was decided that efforts for the Global team were currently out of the scope. This allowed our team to trial different workflow processes and design a solution that would enhance UK Worldpanel team's operations in a meaningful way.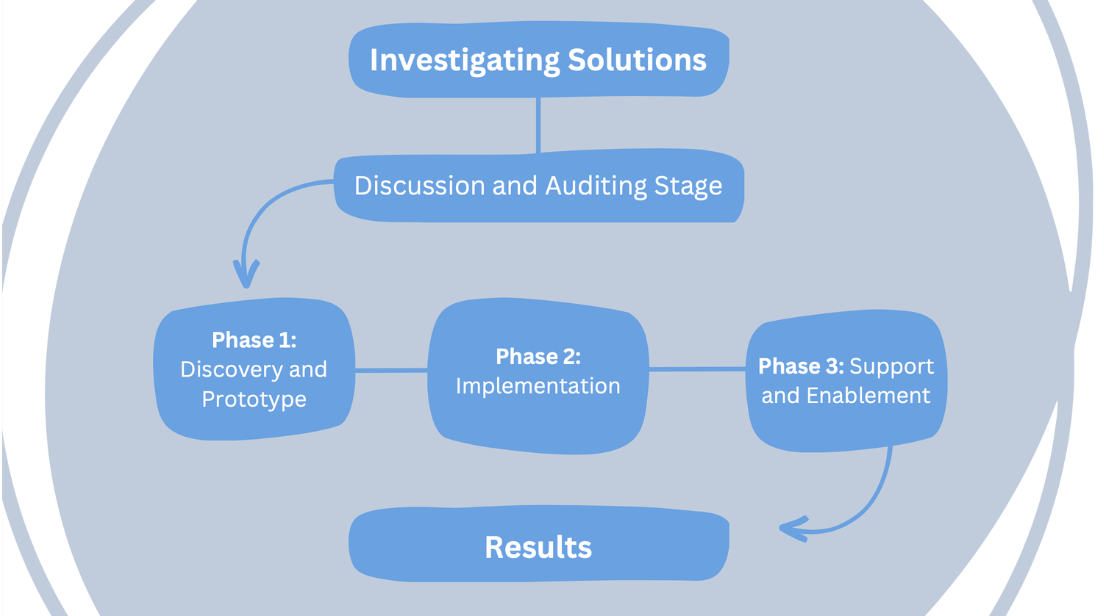 This project allowed our team to utilise different approaches when designing and implementing the solution. With Kantar's responsive team, we were able to be flexible and create a bespoke solution that delivered on all their expectations.
If your team is interested in finding out more about the solutions we offer, don't hesitate to get in touch. Our expert Solutions team will be able to assist with any of your project management needs.